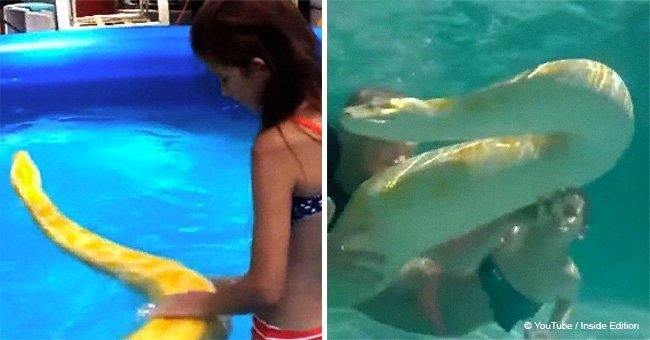 Video of little girl with 13-foot python spark controversy among internet users
Cher is a reticulated python living in London with her owner, Ed Taoka, and his 5-year-old daughter. The python often 'babysits' his child and the netizens are losing their minds.
Video clips of Cher and her mate Sonny can be seen on their YouTube Channel, and Taoka's daughter is often in close proximity, usually relaxing on the couch with Cher curled around her.
Taoka believes that his children are safe and that "pythons are not bloodthirsty monsters." In one of his videos, he explained that they are "often wrongly portrayed to cause panic and paranoia."
He also told Inside Edition that Cher and Sonny are obedient pets; they are gentle and don't even like to kill their meals. Read more on our Twitter, @amomama_usa.
The outlet contacted a reptile expert, and even though Tom Hudak agrees that pythons "are much gentler" than believed, it is still a wild animal. He added:
"I personally would never allow a small child to be around the head of a snake like that."
One only has to look at comments on social media to see that most netizens agree with his sentiments! Quinton Reed said it might want to eat the child if it's not adequately fed.
Natasa Dasic said he is endangering his child, while others even threatened Taoka, saying they will 'find his address.'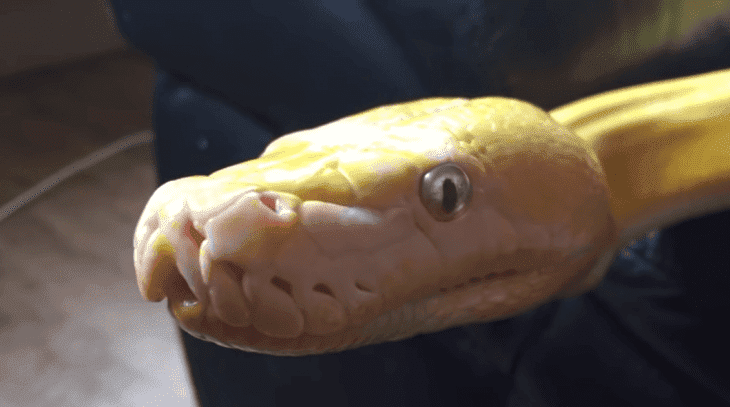 Source: YouTube/Sonny and Cher Reticulated Pythons
Not all the commentary was negative, and Madalynn Bay Willson pointed out that 'Cher thinks she's a lap dog,' while Fifi Hudson said pythons are the friendliest beings on earth.
Besides the two pythons, Taoka also has a tortoise, as well as a cat. He shared bite statistics in the 'about' section of Cher and Sonny's YouTube page.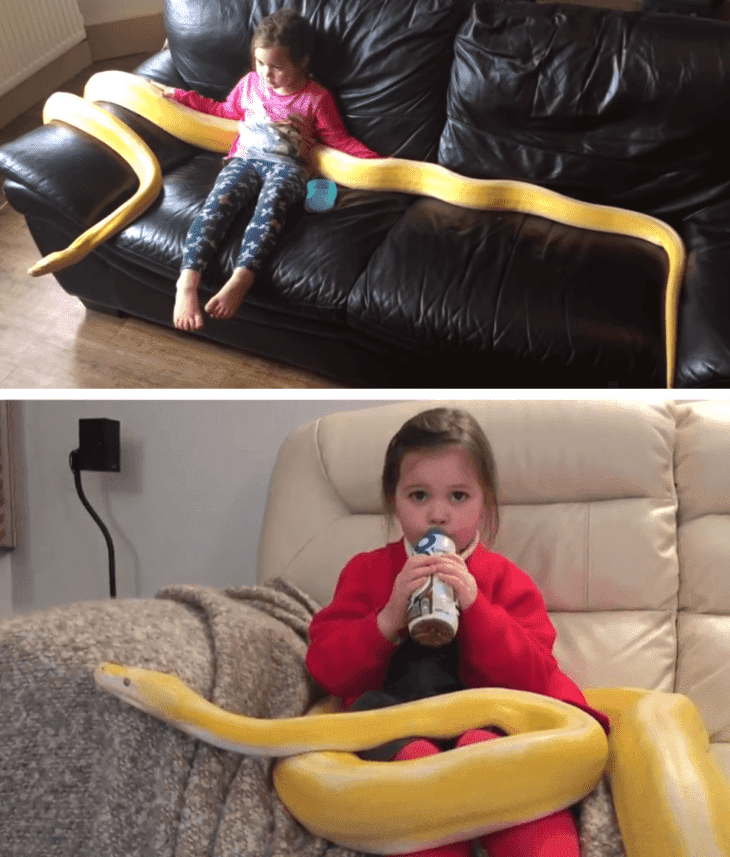 Source: YouTube/Sonny and Cher Reticulated Pythons
The tortoise had bitten his daughter once, and the now-deceased cat 4673 times. Bites from reticulated pythons? Zero.
Please fill in your e-mail so we can share with you our top stories!