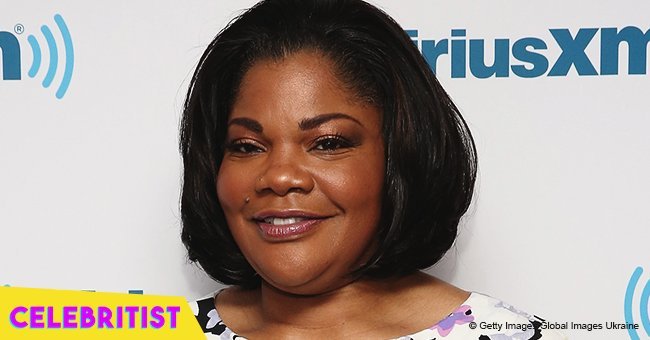 Mo'Nique shows off ample cleavage in revealing cut-out top after major weight loss
She started to share her weight loss journey last year and the results are amazing. The "Precious" star is looking slimmer than ever and she's proud to show off her best assets with new found confidence.
Mo'Nique has been making headlines these days for several reasons. One, her dispute with Netflix and the boycott she was trying to lead against the streaming network. Second, her dispute with Lee Daniels after she made him responsible for being "black-balled" in Hollywood, and third, her incredible weight loss.
Despite the constant rumors and controversies that she has been fighting within the past months, Mo'Nique hasn't lost her focus on leading a healthier life, and her body is the vivid proof of that.
After weighing more than 200lbs for most of her adult life, the 50-years-old star is now rocking a slimmer figure. She revealed back in March that stepping under the 200 mark was her biggest achievement to date in her fitness journey, saying:
"Today when I got on the scale since I was 17 years old, I've been over 200 lbs. Today was the first time in my adult life that I've been under 200 lbs. So I wanted to let y'all know it's possible, we can do it and we can get there."
Mo'Nique has been encouraging women who want to lose weight to do it in the proper way. Exercising, dancing and eating organic food. For her, avoiding packaged foods and those "weight-loss teas" has been essential.
A few days ago, she showed her hard work by sharing a video dancing to Ciara's "Level Up" at the top of the Runyon Canyon mountain in California, after climbing all the way up there.
Sporting black leggings, a white t-shirt with the words "I [love] my awesome husband" printed on it, and gray sneakers, Mo'Nique showed her passion for dancing alongside three girls she met at the site.
To show her duality, the actress later took to Instagram to post a photo looking glamorous and sexy. Wearing a black dress with a plunging neckline that put her cleavage on display, Mo'Nique rocked a gorgeous makeup and her curly locks tied up in a high ponytail, earning compliments from her amazed fans.
Instagram user @mrsgjjd said "You look good!! I'm working out and trying to include self-care myself. This weight will shed off," and @mrs.s.a.huq added "You have always been beautiful, but u are looking extra gorgeous these days... I love it!"
There's no doubt that hard work pays off, and Mo'Nique is the living proof of that.
Please fill in your e-mail so we can share with you our top stories!