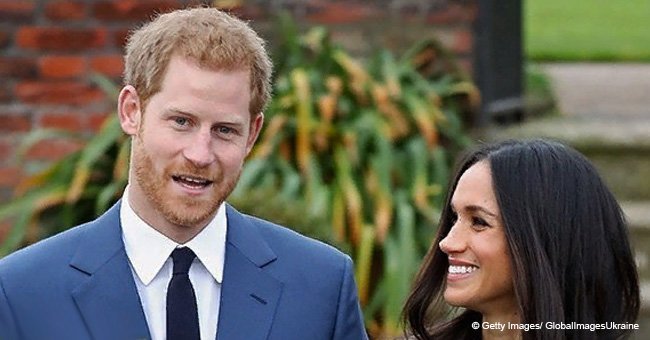 Prince Harry sparks speculation that Meghan Markle is pregnant after selling luxury car
Prince Harry is reportedly selling his car but draws more speculation as fans assume he's trading his vehicle for a much bigger family car. Rumors are swirling that Meghan may be expecting a child.
It's safe to assume anything the royals do will be prone to dissection such as the case recently when Prince Harry reportedly put up his car for sale. It wouldn't have been such a big deal if Harry was a normal person who decided to give up his car to upgrade to a newer one. But because he is a Duke whose life has been magnified due to his marriage to American actress Meghan Markle, the simple act of a car sale can lead to the assumption that he and his wife are expecting a child.
The truth is that Harry is indeed selling his car, a 2017 Audi RS6 Avant which he's had for only one year. The station wagon has reportedly been taken to the Derbyshire-based dealership Overton Prestige for listing on Auto Trader. The car is allegedly being sold for approximately $127,422 or £71,900. According to Auto Trader's editorial, the car is suited for any aspiring royal and is "one of the fastest estate cars on the market." It also has a very low mileage which begs the question of why the Prince decided to sell it so soon.
Because he is the Duke of Sussex, a theory has evolved explaining his sale of his car that's fairly new. Erin Baker, Auto Trader's editorial director suspects,
"Maybe he's on the market for a bigger family car."
Thus, suspicions are brewing that Meghan could possibly be pregnant.
It won't come as a surprise if the couple announced they were expecting a child soon since Harry was very keen on starting a family "in the near future" during their engagement interview last year.
As for the "bigger" car Harry intends to purchase, Erin suggests a Skoda Superb which she says won the best family car in the recent New Car Awards. She also suggested an electric Jag if Harry prefers an electric car.
However, the decision on what new car to purchase will have to wait because the couple are reportedly planning to spend a few days with the Queen at Balmoral Castle sometime this month.
Please fill in your e-mail so we can share with you our top stories!