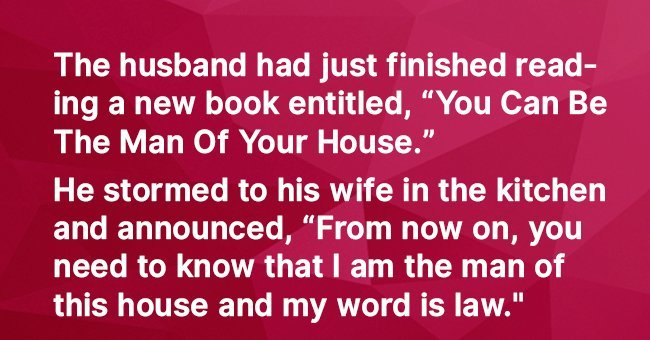 Husband reads new book and tells wife 'his word is the law'

After reading a book, the husband thought it would be fine to tell his wife to understand her role.
The book entitled, You Can Be The Man Of Your House, reaffirmed he should be the head of his home.
Storming to his wife in the kitchen, he said: "From now on, you need to know that I am the man of this house and my word is law."
Follow us on our Twitter account @amomama_usa to learn more.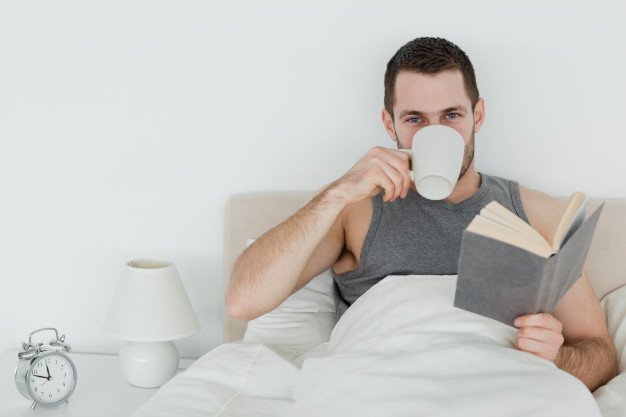 Source: Freepik
"You will prepare me a gourmet meal tonight, and when I'm finished eating my meal, you will serve me a sumptuous dessert."
"After dinner, you are going to go upstairs with me and we will have the kind of fun that I want," he continued.
His wife was not exactly happy by this.
"Afterwards," the husband said, "You are going to draw me a bath so I can relax. You will wash my back, towel me dry, and bring me my robe. Then, you will massage my feet and hands."
He added: "Tomorrow, guess who's going to dress me and comb my hair?"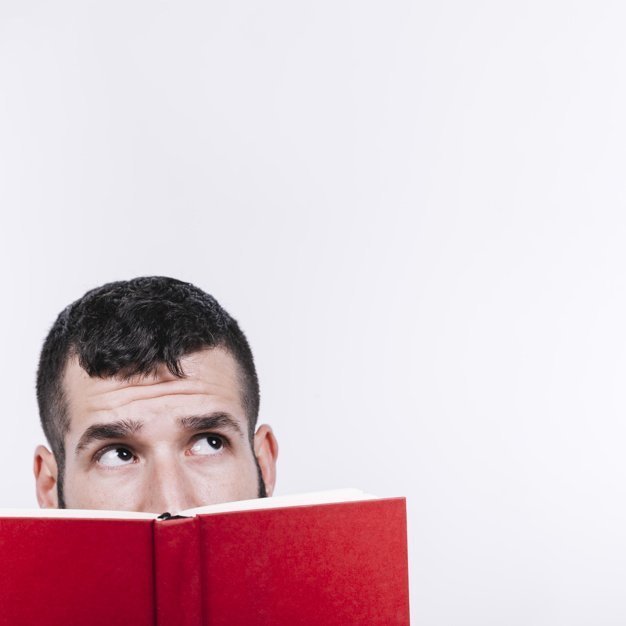 Source: Freepik
The man didn't see her witty response coming.
Without missing a beat, the wife answered: "The damn funeral director would be my first guess."
If the woman even stays with him, I bet her husband will think twice about talking down to her like that from now on.
Since the beginning of time, gender role, also known as a sex role, has played a large part in the oppression of women.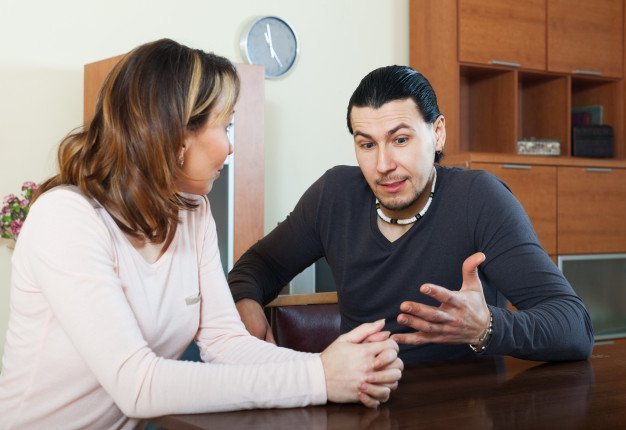 Source: Freepik
There is still an ongoing debate as to what extent gender roles and their variations are biologically determined, and to what extent they are socially constructed.
The feminist movement and other various groups have led efforts to change aspects of prevailing gender roles that they believe are oppressive or inaccurate.
Please fill in your e-mail so we can share with you our top stories!