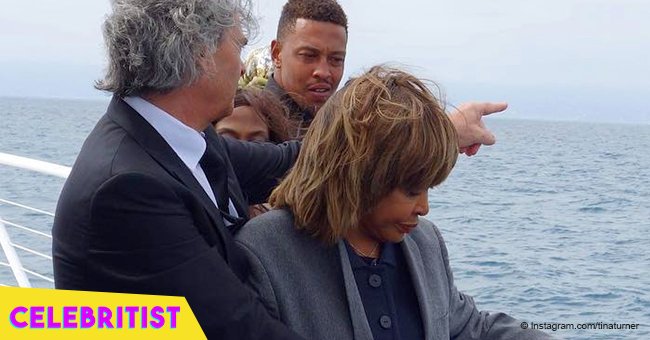 Tina Turner says a 'final goodbye' to eldest son, spreading his ashes after suicide
The iconic rock & roll singer took to her Instagram to share one of the saddest moments in her life with fans, as she spread her son's ashes on the sea.
Tina Turner's life has been filled with ups and downs. The success of her professional career and the level of stardom she has reached make a hard contrast against her personal tragedy.
From her abusive relationship with Ike Turner, which was filled with drugs, abortions, and infidelity, to her son's recent suicide, Turner has gone through many harsh moments over the span of her long-lasting career.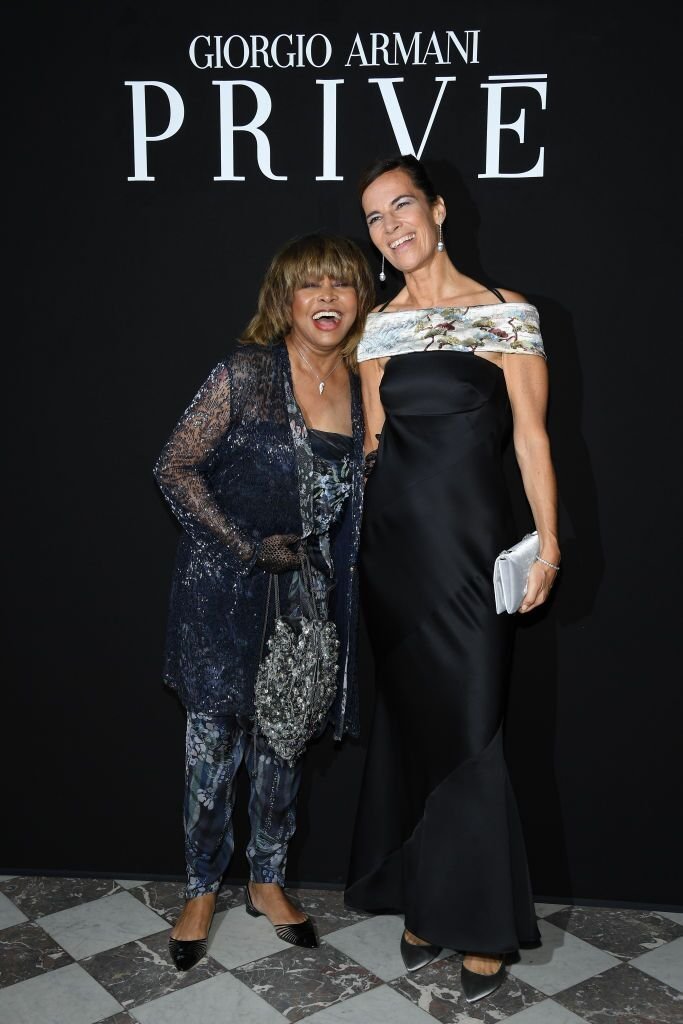 Credit: GettyImages/Global Images of Ukraine
The 78-years-old was all smiles at the red carpet of the Giorgio Armani "Prive Haute Couture Fall/Winter 2018-2019" show in Paris on July 6, not knowing that miles away, her eldest son was about to end his life from an inflicted gunshot.
Craig Turner, 59, was found by authorities at his department in Los Angeles, California, and declared dead at the scene, TMZ reported earlier this month.
Turner gave her son a final goodbye aboard a private yacht in the company of her husband, Erwin Bach and other family members. She shared the special but sad moment with fans by posting a touching photo to her Instagram.
In the pic, Tina is dressed in a black and gray ensemble as she held a bright red rose above the sea after spreading Craig's ashes on it. On her caption, she recalled the moment as one of the saddest in her life, writing:
"My saddest moment as a mother. On Thursday, July 19, 2018, I said my final goodbye to my son, Craig Raymond Turner, when I gathered with family and friends to scatter his ashes off the coast of California. He was fifty-nine when he died so tragically, but he will always be my baby."
Tina was 18 when she gave birth to Craig, who was the product of a short-lived relationship the singer had with saxophonist Raymond Hill. At the time, she was starting her career with Ike Turner and his band, so she had to work at a hospital to pay her bills and a nanny to look after Craig when she had performances with the band.
After moving in with Ike Turner in 1959 and starting an intimate relationship with the man, Ike adopted Craig. A year later, she gave birth to her second child, Ronnie Turner. But living with the man was not an easy task for Tina and her kids.
Ike's drug addiction and violent behavior took a toll on both Tina and her sons, and she revealed in an interview with Oprah back in 2005, that Craig was especially affected after watching his mother being abused, as he was a "very emotional kid."
"He'd always look down in sadness. One day when Ike was fighting me, Craig knocked on the door and said, 'Mother, are you all right?' I thought, 'Please, don't beat me at home.' I didn't want my children to hear."
Speaking about the relationship with her sons on an interview with Rolling Stone magazine back in the '80s Turner admitted that she was never the type to be fussing over her kids. Once they got older enough to be on their own, she left them to their own devices.
She said:
"I love them, in a strange kind of way. I'm not mushy with them. I don't need them right there every minute. I'm not a mother hen with them. I'm there for them. They can always get to me, but I can't be surrounded by my family or anyone much. I am a loner."
And continued:
"I told them that I am not going to take care of them; they take care of themselves. I'm here to help you, but do not depend on me. You've got to use your own arms and legs, just like I used mine."
After her tragic loss, reports have surfaced about Tina making a new documentary where she will open up about every little thing in her life without holding back any details.
According to The Sun, she has agreed to speak on camera about her son's death, her relationship with Ike, and other secrets that the public don't know about her life.
The National Suicide Prevention Lifeline is 1-800-273-8255. Other international suicide helplines can be found at befrienders.org
Please fill in your e-mail so we can share with you our top stories!