Lauryn Hill's daughter inherited her grandfather Bob Marley's singing talent
Selah Marley grew up in a family of talented and passionate musicians, but her main career is actually in the fashion world. She has confessed that while she loves music, the pressure put on her last name has refrained her from sharing her talent with the world.
The 18-years-old beauty is the daughter of Grammy award winner Lauryn Hill and Rohan Marley, the sixth son of legendary reggae superstar Bob Marley and Janet Hunt. While her parents are no longer together, she a close relationship with both of them, and she considers Hill as her best friend.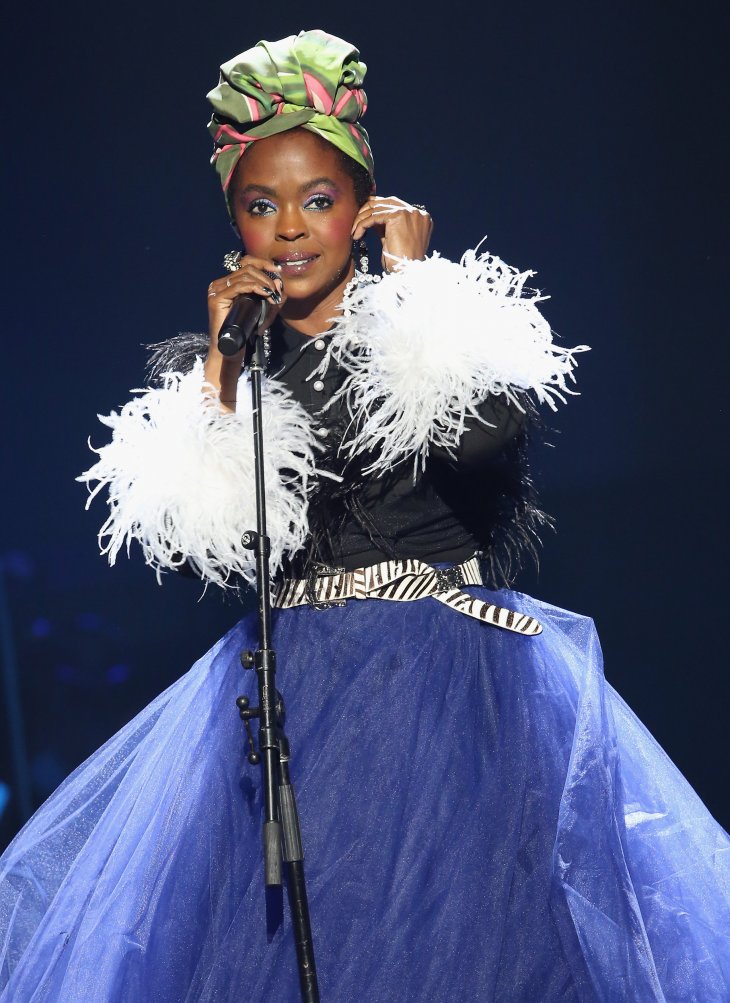 Her father, on the other hand, is not afraid of Selah getting lost in the entertainment industry. He's aware of the big influence Lauryn has on the girl, and he also knows Selah is a grounded young woman. Speaking to the New Post last year, he said:
"Her mother has been in the industry for a long time and seeing her go through it and having that education keeps her grounded. None of us [have to work] to keep her grounded. She's a young lady, but I feel like she's free to live and explore and travel the world."
At her age, Selah has already made it to the pages of several fashion magazines including Vogue, she has also worked with brands such as a Chanel, Calvin Klein, Rag & Bone, Kanye West' Yeezy and Ivy Park, Beyoncé's activewear brand.
Marley has always wanted a career in the fashion world, but there's something that modeling lacks for her, and that is complete creative control. Music, on the other hand, has that and much more to offer her.
Speaking to W Magazine after releasing her first single, "Breathe," through their page last year, Selah explained that she has always been interested in the music industry, but her fear of not meeting people's expectations was still holding her back.
She said:
"I've always been obsessed with singing. I've always wanted to be a singer. My first musical memory is when I was seven. I had just gotten this diary and it was pink leather, and it had a little lock on the outside. I was so hype! I locked myself into my closet and sat down, and I started going off and I was writing all this stuff."
And continued:
"The thing is I was very shy about my music, so I would have to lock myself into places. I never wanted people to see it. […] I was very aware of the pressure of my mom, and not just my mom, but my entire family. I was very aware of that reality, so it was almost this inferiority complex. I was scared of [music] because I never thought it matched up."
Despite her fears, music is the place where Selah goes whenever she wants to express her deepest emotions. She describes her style as an R&B soulful, and when talking about her songwriting process, she said:
"I have to realize that my higher self is guiding me, so I start writing things out that I don't even know why I'm necessarily writing it until it's done. For me, music is a very unconscious thing. It's something I just feel, I just do."
With other young women like Kelahni, SZA, Solange and Kelela dominating the R&B genre right now, Selah is glad about joining the movement on such an important moment for the female community in the world."
"I feel like women have been silenced for such a long time, I feel like we're on the completely opposite end of the spectrum right now. We're becoming more bold, aggressive, independent, not taking "no" for an answer. Women are really stepping into their power and it's a beautiful thing."
Listen to Selah's most recent single, "Heart's Desire" below: