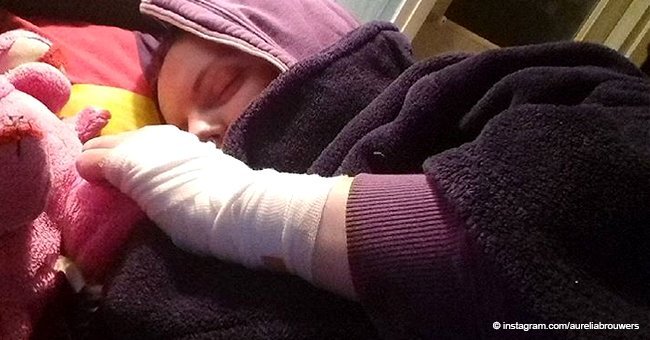 29-year-old healthy woman dies by euthanasia – and it was her own choice
29-year-old Aurelia Brouwers took her final breath in the comfort of her own home in the Netherlands after battling mental illness for many years.
Brouwers passed away clutching her favorite toy dinosaur and with a smile on her face, the Guardian reported. She ended her life with euthanasia by drinking prescribed medication.
Brouwers took to Facebook only a few hours before her death to share her last message with her friends. She wrote, "I'm getting ready for my trip now."
Brouwers had a history of self-harm as well as attempted suicides before she was finally allowed to die by euthanasia last December.
Read more on our Twitter account, @amomama_usa.
The 2002 Termination of Life on Request and Assisted Suicide Act of Netherlands has deemed her eligible for euthanasia. The Act permits a person to end their own life if they meet several criteria.
A person receiving euthanasia must have a suffering that is unbearable with no hope of relief and their request to die by euthanasia should be voluntary and should persist over a longer period of time.
Brouwers was overjoyed when she was allowed to die; she would finally be able to "die with dignity" after eight years of battling her illness.
People who support Brouwers decision have claimed that her death was unavoidable but with euthanasia, at least, she could die with at on her own terms, and escape her "black hole."
However, the mannerism of her death is not devoid of criticism. Many have expressed their disapproval of the methods employed by the young woman to end her suffering, a report from Mirror suggested.
Some have argued that Brouwers was a young woman with no terminal illness, and what she required was cure and recovery rather than death.
Prior to her death, the woman from Deventer suffered from anxiety, depression, eating disorders, psychosis, and a rare form of epilepsy. She spent three years in a psychiatric hospital and served two years in prison for arson.
She admitted several times in the past through her social media that every breath was a "torture."
Please fill in your e-mail so we can share with you our top stories!