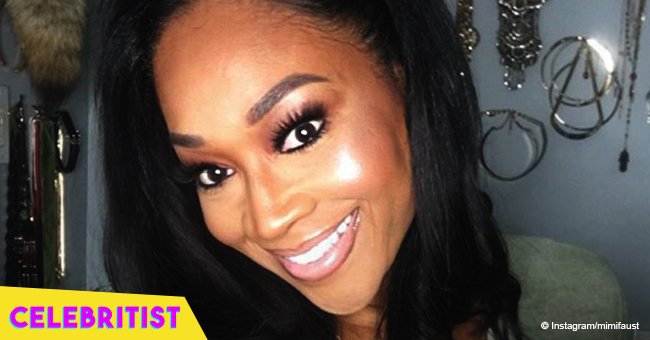 Mimi Faust shares sweet pics with her long time love for National Girlfriend's Day
Mimi Faust and her longtime girlfriend Tamera Young are rarely reported in the media due to their lowkey ways, but they make sure to express their love for one another on social media whenever they can.
There is a lot more pressure on couples who share their every day dealings with either the press and social media, so some of them have just decided to keep things quiet for the sake of their relationships. That's exactly what Mimi Faust and basketball player Tamera Young have been doing all these years, which makes their relationship all the more precious.
Recently, Mimi made an exeption how ever and shared a "Woman Crush Everyday" post for her girlfriend, sharing a beautiful collage of the two of them being cute on different occasions. In the caption of her photo, she included the "Love Wins" hashtag, which announces that they are proud members of the LGBTQ community.
Mimi and Tamera go to a lot of events together, and they make sure to take photos so that they have something to remember it by. Mimi put these to good use by making a montage of their great moments together, giving their fans a glimpse of their quiet but steady love life.
During a recent interview with Rolling Out, the "Love and Hip Hop: Atlanta" star shared that another reason why her love life has been under wraps and has been extremely private is because of Tamera.
When asked "What can you tell us about Tamera that we probably wouldn't know?" she replied:
"Ty is super shy. I mean, super shy."
While fans can see Mimi's life on her Reality TV show, Ty feels that fans don't actually get to see her lover's real and true character. According to her,
"[Mimi] has the biggest heart. She's a great woman and sometimes I feel like maybe too nice."
These two most definitely have nothing but love for each other, which makes their relationship so precious and untainted by the drama and challenges of being famous.
Please fill in your e-mail so we can share with you our top stories!