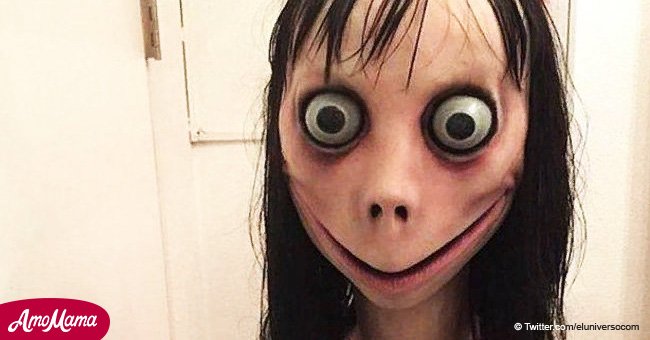 Urgent warning to parents about terrifying 'suicide challenge' linked to 12-year-old's death

Authorities are warning children and parents about a new viral social media threat that has thus far taken the life of one teenager.
As reported by BBC, the threat began on Facebook when netizens were urged to contact a character called Momo on the number provided.
It soon turned into something more serious than just an online distraction. Momo can be contacted on WhatsApp and even though many people won't receive a response
Those who day claim that they receive threats, violent messages, as well as inappropriate and disturbing visual content. Read more on our Twitter account @amomama_usa.
The character's profile picture was stolen from public Instagram accounts and depicts a creepy-looking sculpture made by Japanese artist, Midori Hayashi.
The artwork, known as "Mother Bird," consists of a woman's face and bust with long hair, bulging eyes, and chicken feet. The original artist is in no way connected to the Momo Whatsapp profile.
Last month, a 12-year-year girl from Buenos Aires committed suicide and investigators believed her death may be be linked to Momo. She recorded a video shortly before her death.
An 18-year-old teenager is wanted in connection with her death, as authorities believe he may have planned to share the video online as part of a Mono-related challenge.
According to an autopsy report, the 12-year-old, known only as Selene, died of suffocation due to strangulation, and all leads are being investigated.
Childline knows that it can be hard for children to say "no" when forced to do something against their will, and urge parents to be on the lookout.
Children must be encouraged to be assertive and say "no" with confidence. Parents should always remind their children that they don't have to do something that makes them uncomfortable.
Any child worried about peer pressure, or online worries can contact Childline on 0800 1111 or 1800 66 66 66. Additional contact and text numbers can be found here.
Please fill in your e-mail so we can share with you our top stories!