Legendary comedian dies at the age of 73
Comedian passes away leaving 50 years of laughter as a legacy
Barry Elliot, one half of the comedy duo the Chuckle Brothers, better known to the public as Barry Chuckle has passed away on the 5th of August 2018 aged 73, reported UNILAD
His manager, Phil Dale announced that the comedian had passed away peacefully at his home surrounded by his wife Ann and all his family,
The family thanked the people who have been fans of the Chuckle Brothers for over 5 decades and said that they knew that they too would be grieving for the comedian.
Elliot, 73, had recently been filming a new series, Chuckle Time, for Channel 5 with his brother Paul, 70, when his health started deteriorating. Doctors counseled rest, and the filming was canceled for the Summer.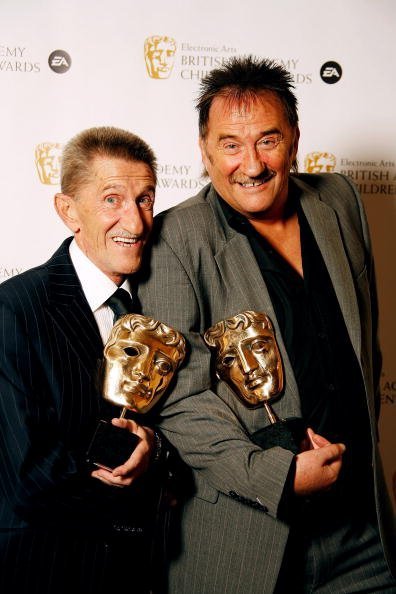 "I've not just lost my brother, I've lost my theatrical partner of many, many years and my very best friend."
Paul Elliot, UNILAD, 5th of August 2018.
Barry Elliot and his younger brother Paul were born in Rotherham, the sons of a successful entertainer, James Patton Elliott, who had worked with the mythical Peter Sellers.
In 1967 the brothers won the talent show Opportunity Knocks by presenting a series of gags as a duo. Barry was 20, and Paul was 17. From then on their careers blossomed and the Chuckle Brothers became regulars on the comedy show, New Faces.
Read more about Barry Elliot on our Twitter account @amomama_usa.
By the 1980s they had their own shows: The Chuckle Hounds and ChuckleVision, which ran for 22 years, and in the 1990s they presented a game show called To Me... To You...
The brothers made a recent TV comeback performing sketches and introducing videos from members of the public on a program called Chuckle Time.
words can't actually describe how much this hurts, you were a huge part of my childhood!

my absolute childhood hero and an absolute legend 💔

RIP #barrychuckle 😞 pic.twitter.com/lqosiBngZq

— hayley roberts (@hayleylouz) August 5, 2018
Paul Elliot has expressed his grief, saying that in Barry he had lost not just his brother, but his partner of 50 years and his best friend.
Fans have been posting tributes to Elliot, remembering the laughter and joy he brought in to their lives since their childhood.
The family has asked the public to respect their privacy at this terrible time and remember Barry's legacy of 50 years of joy and laughter.