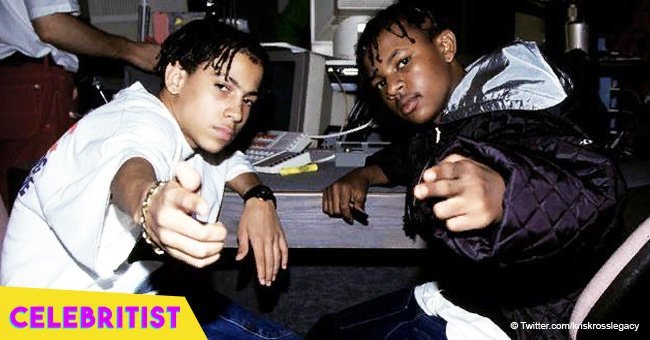 Here is what 'Kris Kross' Chris Smith said about the tragic death of co-member
- Chris 'Daddy Mack' Smith remembers his late friend, Chris 'Mac Daddy' Kelly.
- Celebritist has all the details from XXL Magazine.
It has been five years since 'Kris Kross' rapper Chris 'Mac Daddy' Kelly passed away and according to longtime music partner and friend Chris 'Daddy Mack' Smith, it's still tough even with the passage of time.
25 years ago, 'Kris Kross' burst onto the music scene with their smash single 'Jump'.
The song achieved iconic status, is still blasted out of speakers across the world and was even covered on 'The X Factor'.
Such was the sudden scale of their success that in 1992, the duo landed the support slot on the European leg of Michael Jackson's 'Dangerous' tour.
Riding on the coattails of 'Jump', their debut album 'Totally Krossed Out' rocketed to #1 in the US but it performed poorly in the UK, peaking at a lowly 31.
Their time in the spotlight was short-lived, with subsequent releases failing to match the hip-hop stars' early triumphs.
Their second album, 'Da Bomb' (1993), and third and final collection, 'Young, Rich & Dangerous' (1996), didn't even chart in the UK and sold far fewer copies than their debut in the States.
Between 2000 to 2001, 'Kris Kross' – who were discovered at an Atlanta shopping mall in 1991 by music mogul Jermaine Dupri – recorded 25 tracks for their fourth album, but it was never released.
They embarked on a lengthy hiatus, during which Kelly studied engineering and founded a record label called C Connection, while Smith did a course in marketing and business management before forming his own company, One Life Entertainment, Inc.
'Kris Kross' played their final gig at the Fox Theatre in their Atlanta, Georgia, hometown in 2013.
Tragedy struck later that year on May 1 when Kelly, aged 34, was found unconscious in his Atlanta home following an overdose of cocaine and heroin.
Reflecting on his music partner and friend's death, Smith revealed in 2014:
"It's like every hour I'm thinking about Chris and I know that he would want me to continue doing what we love and what he loved. This was our passion since we were eleven years old, so we found the love for music at a very early age. I know he would just want me to continue on the path that we started. It will never be the same."
Were you a fan of 'Kriss Kross'? Tell us in the comments below!
Please fill in your e-mail so we can share with you our top stories!