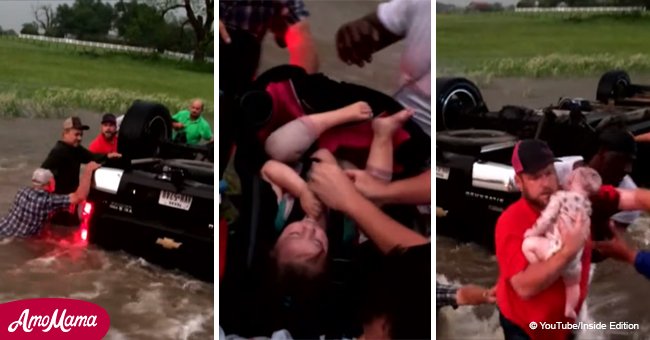 Stranger saves father and his babies from drowning in overturned truck
Ordinary American citizens are hailed as heroes after they rescued a 4-month-old baby boy and his 18-month-old sister from an overturned and flooded truck.
The short video clip was shared on Inside Edition last year and shows several strangers gathering around the truck, frantically trying to pry open the doors.
Parents Emily and Phillip Ocheltree asked the strangers to save their children first; they will "find a way out." Both children were unresponsive when they were rescued.
As can be seen from the video, passers-by did CPR while waiting for emergency personnel to arrive. Read more on our Twitter, @amomama_usa.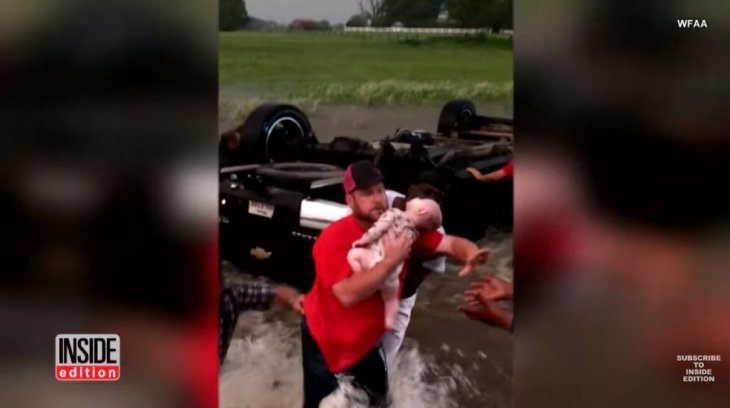 Source: YouTube/Inside Edition
The video soon went viral and received more than 47 million views on Facebook. It shows the men and women who risked their lives while trying to free the family from the overturned truck.
A man can be heard yelling in the background that he needs a sharp knife, while another said there's a baby in the vehicle and someone needs to call emergency services. Scroll down for the video.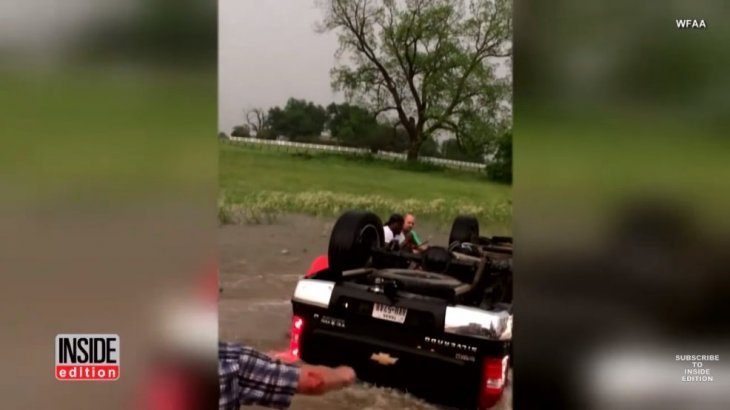 Source: YouTube/Inside Edition
One of the men removed the baby from the truck but the current was too strong for one person to safely navigate across the stream and others guided him towards the river bank.
Thunder can be heard rumbling in the distance as the water level rises. The woman recording the incident began to pray for the baby's safety as the rescuers struggled to revive him.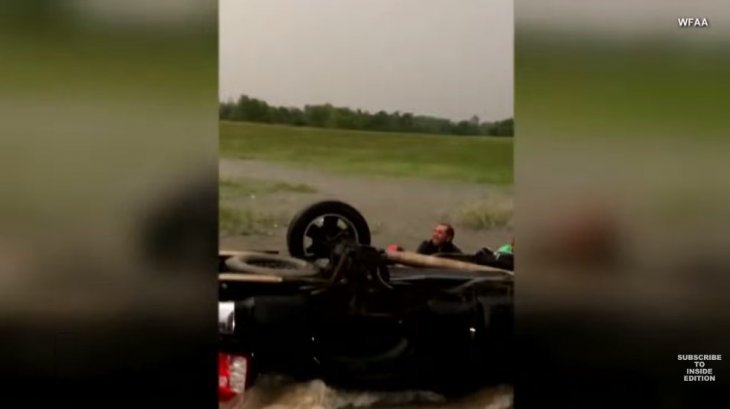 Source: YouTube/Inside Edition
Baby Marshall and his sister Addyson were taken to the Children's Medical Center in North Texas.
Both were kept for a few days' observation before being released. Watch the full video clip as shared on Facebook:
A few days after the incident, Emily told reporters that it was an emotional experience and she couldn't yet bring herself to watch the recording. Crying, she told reporters:
"You have no idea how [...] good it feels to know that people were there to help her. That they risked their lives jumping in to save my kids."
Please fill in your e-mail so we can share with you our top stories!