Brother saves twin from being crushed to death
Twins Brock and Bowdy were alone in their room when a terrible accident nearly cost Brock's life. Thankfully, he didn't sustain any injuries. 
In the video clip shared to Crew Plus Too, the two can be seen playing near a dresser when Brock tries to climb it. Two of the drawers were open, and the dresser tumbled down. 
A red ball prevented Brock from being crushed under its full weight. After inspecting the scene for a while, Bowdy eventually figured out how to move the chiffonier of off his brother. 
The twins were left unscathed, and the video has since gone viral. Read more on our Twitter account, @amomama_usa.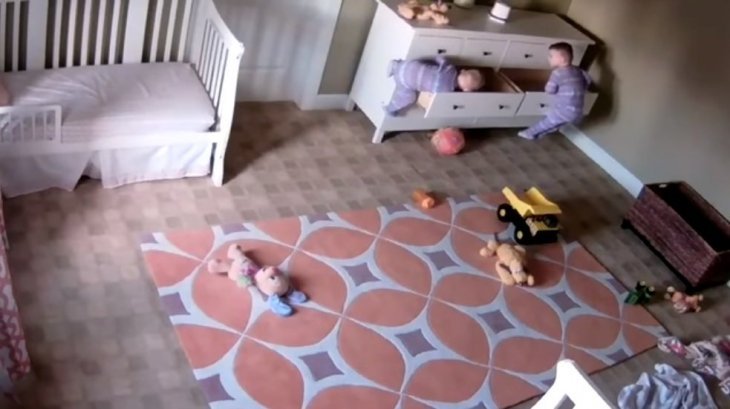 Their father, Ricky Shoff, shared the video on Facebook as well. He admits that they were hesitant of sharing it publicly, but it could serve as a warning to other parents. 
He added that apart from raising awareness, "it is also incredible" because the twins share such a strong bond. He wrote: 
We know Bowdy was not alone in moving the dresser off of Brock. And feel blessed that he is ok. Please make sure all your dressers are bolted and secured to the wall.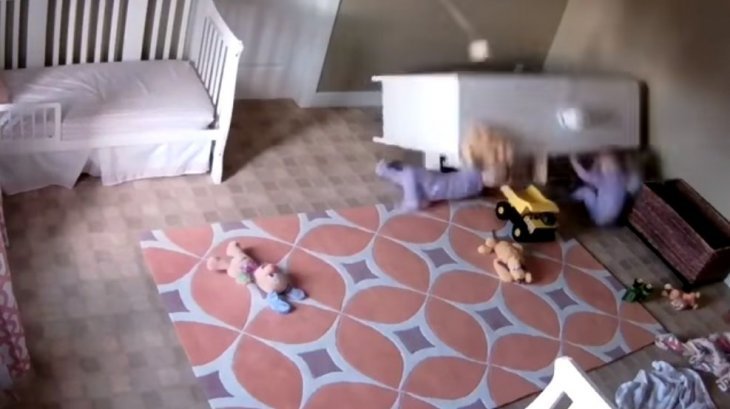 The family appeared on CNN as well, but netizens rebuked them for it. Abe Krieger said that Schoff was just looking for his "15 minutes of fame" at the expense of his children. 
Michael Bialous wanted to know where the parents were "during the whole two-minute video," and added that merely installing a baby monitor and camera is not good parenting.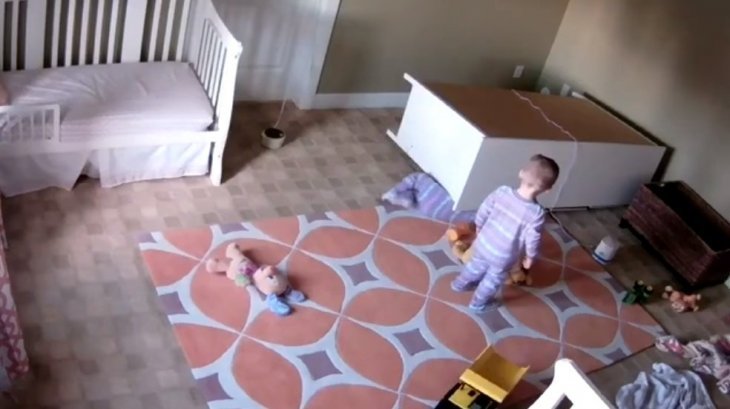 Jeanne Holmes-Kireilis said the parents "should hide in shame and be brought up on child endangerment charges," while Lisa Carlson described them as the "worst parents of the year." 
While many feel that the video was a hoax, parents should take care to child-proof their house. ReShareworthy shared tips on how to safely anchor furniture.