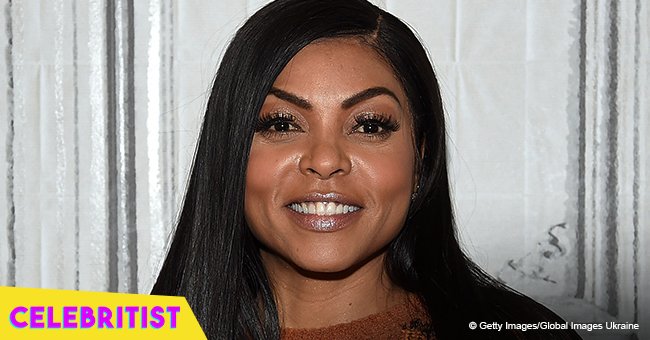 Taraji P. Henson's adult model son shows off his braids and jewellery in shirtless photo
The American actress, singer, and author is also a mother to a grown son who is carving out a career for himself in the modeling industry.
Marcel Johnson is the 24-year-old son of Taraji P. Henson and the late William Lamar Johnson. The couple endured an abusive relationship, with William even becoming physical with her.
Despite the terrible relationship between William and Henson, their son seems to have grown into a wonderfully well-adjusted young man, who makes his mother incredibly proud.
In May, he celebrated his birthday, and Henson took to her Instagram account to share a happy selfie of the two of them together to wish him a special day.
The pair were all smiles as they looked at the camera, with Marcel wearing his big glasses in the shot.
He recently took to his own Instagram account to share a shirtless selfie, looking seductively at the camera. He wore his hair in short braids, and a number of woven necklaces and necklaces with pendants in the image.
He showed off his beard, and the tattoos on his shoulder and arm were visible.
Marcel lost his father when he was still very young. Shortly after he was born, his mother left William. Although she had tried to keep their relationship together for their son's sake, things escalated too far.
Their relationship had always been abusive, but when he drew blood from her during a fight, she drew the line and left. Despite this, she never prevented Marcel from having a relationship with William.
Sadly, William was killed in an altercation in January 2003. He had approached a couple about slashing his friend's tires, and they took the most extreme exception to this.
They attacked him, hitting him over the head repeatedly with a lamp, and stabbing him until he bled to death.
Marcel was just 9 years old when his father was murdered, and Henson believes it has taken its toll on him.
"He's had to deal with life in a way that a lot of young kids haven't yet… Do I mourn for him? Absolutely. I wish my son had his dad. But sometimes things line up and they have to happen and we don't know why," Henson said of the situation.
Please fill in your e-mail so we can share with you our top stories!