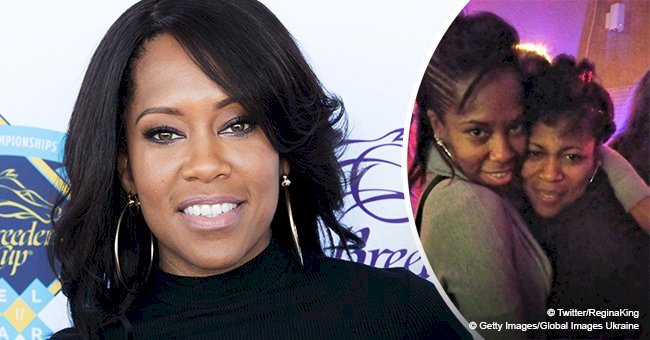 Regina King's younger sister Reina looks just like her & is also an actress
- Celebritist learned from I Love Old School Music that film and television actress Regina King has a younger sister who is also an actress.
- Reina King is the younger sister of actress Regina and they look so much alike.
- The sisters are very close and go out to events together but we never realized they were siblings
Reina King was born on April 11, 1975 to Thomas, an electrician, and Gloria King, a teacher, in Los Angeles, California.
She is the younger sister to the '227' actress. Here's a fun fact - their names, Reina and Regina, mean Queen in Spanish and Latin respectively.
Reina began her acting career in 1985 when she played the role of Carolyn, the adopted child of Roger and Nadine on the television sitcom, 'What's Happening Now!!'
She has appeared in several other movies including, 'Maid to Order', 'Scrooged', 'To Sleep With Anger', and so on.
Regina is popularly known for her role as Brenda Jenkins on the NBC sitcom television series, '227', which played from 1985 to 1990.
Reina and Regina started their acting careers in the same year, but Regina is more popular than her sister.
Regina shared a photo of the two of them to her IG page, proving that the sisters look very much alike.
Reina and Regina are four years apart but appear to be very close to this day.
Reina is known to keep her relationships private; there haven't been any reports of children or a husband. Her sister Regina has a son, Ian Alexander Jr., from her marriage with ex-husband Ian Alexander.
What do you think of the sisters?
Source:
Please fill in your e-mail so we can share with you our top stories!