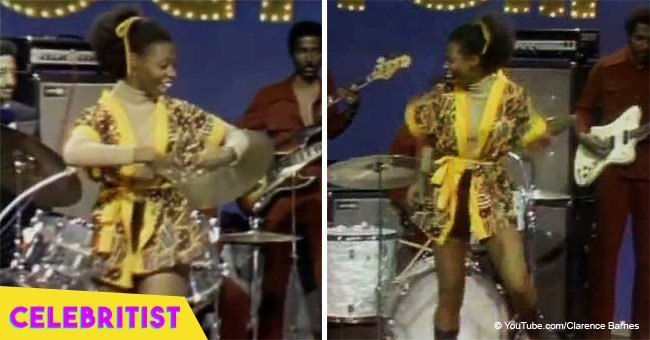 Remember 'Soul Train' dancer Damita Jo? She looks gorgeous at 65 & is continuing her legacy
- 'Soul Train' is definitely one of the most celebrated shows of our time as it opened doors for many singers and dancers through the years.
- Damita Jo was one of the more renowned dancers of the show, and even though her relationship with Don Cornelius wasn't that good, it helped to increase the show's ratings.
Celebritist learned from I Love Old School Music about the life of Damita Jo after the show ended and what she's been up to lately.
Damita Jo Freeman was not the most famous dancer of the show, but she did leave a big impression in the public with her abilities at pop locking and improvising the most amazing dances, even under the pressure of Don Cornelius' judging eye.
Freeman joined the group of in-studio dancers that could always be seen performing while the guest stars played their music.
Damita surprised everyone with her famous impromptu dance alongside Joe Tex, who took her on stage without it being planned and made Damita show off her incredible skills with an improvised dance.
Years after her retirement from the show, the dancer admitted she was always looking out for the well-being of other young dancers and that made her a rebel in the eyes of the producers and Don Cornelius.
In an interview she did for 'Soul Train' a few years ago, the former dancer revealed that her group was always struggling when they filmed the show because the bathrooms were also their dressing rooms and they could only eat once a day.
Reportedly Damita's mom called the police and they went to the studio where the show was filmed to let the producers know that since the majority of the dancers were minors, they needed to be able to use the phone in case of an emergency.
These days, Damita, who's now 64 years old, dedicates to write books for children, but she will be always remembered for her amazing kicks and turns and high energetic performances on 'Soul Train.'
Did you know this about this fabulous dancer?
Source:
Please fill in your e-mail so we can share with you our top stories!