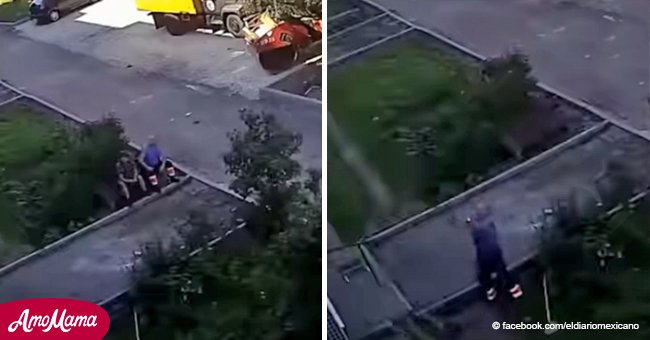 Workers resting near a building saw baby falling from 4th floor and performed a heroic rescue
Two men have become national heroes after saving a small boy who fell from the window of a 4th floor.
Two workers who were resting near the entrance door of a residential building in the Leningrad region, Russia, saved the life of a baby that fell from the window of a fourth floor, local media reported, although the exact date of the incident.
For several days, a video of the miraculous rescue of a three-year-old boy who fell accidentally from the fourth floor in the village of Dzerzhinsky is being discussed on the network.
The men of the Facebook viral video are Vadim Kanonik and Dmitry Pavlov, workers of the road service company. People are calling them angels for being in the right place at the right time.
They are workers of the company "Virage" and were working in the area, paving a street. Around two in the afternoon they stopped their work for a while to rest and sat in the shade at the entrance of a building.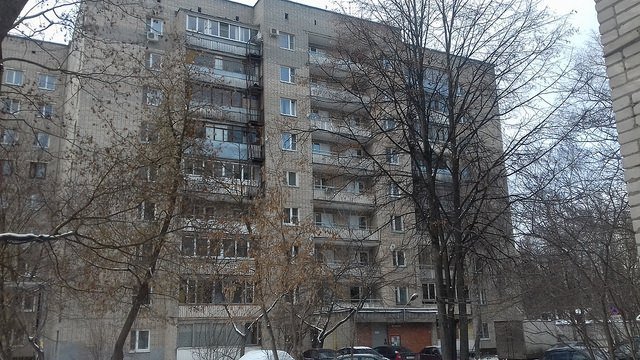 Image source: Денис Носов/flickr
They never imagined that the choice of that place would be fundamental to save the life of a child. It is a miracle that no one can explain. Read more on our Twitter account @amomama_usa
In the images captured by a surveillance camera and spread on the network, we can see how the men look upwards and then hurry to place themselves at the base of the building, just a few moments before the child falls right into his hands.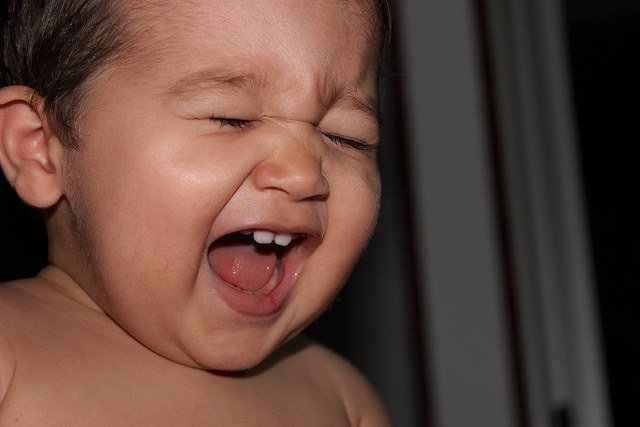 Image source: Camilo Vander Huck/flickr
It is detailed that the minor received only a slight blow to one of his legs and was discharged after receiving medical attention at a local health center.
As reported by The Mirror, the men spoke with local media telling them how they first saw the head of the infant and then his little body began to slip through the window. They ran to him and manage to catch him before he hit the ground.
Please fill in your e-mail so we can share with you our top stories!