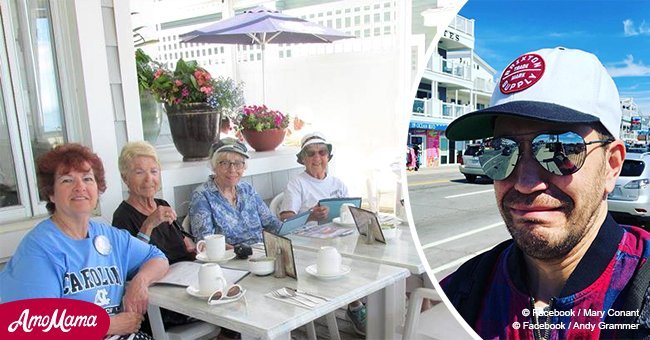 Famous singer pays bill for elderly ladies at a restaurant and feels an instant connection
Musician Andy Grammar took to Facebook to share an emotional story of how he received a heartwarming response to an act of kindness.
The musician posted a picture of himself posing at the Hampton Beach and captioned it with a beautiful message about a surprising bond he made with complete strangers.
He explained that he was sitting at a breakfast when he saw five 'super cute' elderly ladies across the restaurant. The singer lost his mother a few time back so looking at them instantly made him miss his mother.
So, he felt a strong urge to pay the bill for the ladies. At first, he did not want to bother them by approaching them and telling all this. He also thought that doing the kind deed without letting other people know is the right way to do things.
Follow us on Twitter to learn more.
But, later, he thought that he wanted the ladies to know that they reminded him of his mother. He wondered if that would make them feel better as well.
Grammar walked up to them and said, 'You are five of the sweetest ladies I've ever seen, I lost my mom [a while] back and something about seeing you made me miss her this morning so I'm getting your check.'
It was then that something unexpected happened, which got everyone present there truly emotional and overwhelmed.
One of the ladies opened her arms wide and gave Grammar an affectionate hug. She informed him then that she had been through a similar tragedy recently. 'Come here,' the lady told him, 'I lost my son and really needed this.'
After that, Grammar received his much-required 'mom hug' while the elderly lady received the 'son hug' that she so much needed.
The musician concluded his post with an important lesson taken from his story. 'We are all so connected,' he wrote.
Please fill in your e-mail so we can share with you our top stories!