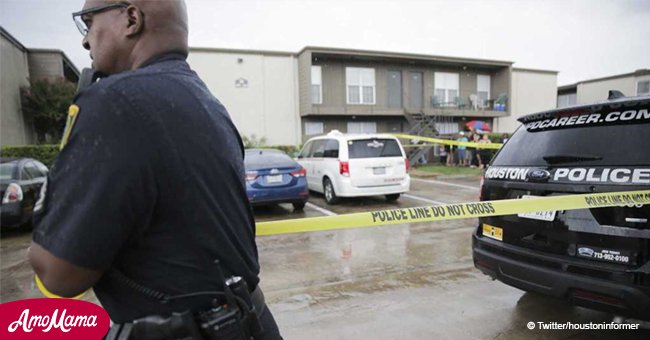 Father accused in the stabbing death of 2 children

Authorities say a man suspected of fatally stabbing his two children in Houston has been hospitalized after police found him with a self-inflicted gunshot wound in his car.
Police took to Twitter revealing the two young children were found dead Saturday, August 4th, on their bed at a Houston apartment building. They were identified as Marcel Ndossoka, 8, and his sister, Anna-Belle Faith Ndossoka, 1.
The two little kids were stabbed to death inside their father's home, a southwest Houston apartment in the 10900 block of Fondren on Saturday afternoon, causing a police search for the 61-year-old man.
Ndossoka, was found inside his vehicle in Pasadena around 1 a.m. Sunday. Authorities said he suffered a non-fatal, self-inflicted gunshot wound, and was transported to the hospital in stable condition.
Police suspect that Ndossoka was trying to commit suicide the next day but didn't succeed and was found in his vehicle in a nearby city. Investigators said he is expected to survive.
Authorities began searching for Ndossoka shortly after his estranged wife found their 8-year-old son and 1-year-old daughter dead at his home. Read more on our Twitter account @amomama_usa
Police say the mother dropped off the children for a visitation with their father, but he later called to tell her the children were dead. She went to his home, found their bodies and called the police.
According to ABC 13, Ndossoka and Ntongo emigrated to the U.S. from the Congo several years ago, and are naturalized citizens.
Ntongo's cousin, Patrice Nsuary, described Ndossoka as verbally abusive. "I came down here to talk to both of them about the marriage. In Africa, we talk to both the man and wife," Nsuary added, "I spoke to him yesterday, and he seemed fine."
The children moved in with Ntongo after she left Ndossoka, "but he wanted to see the children every day," said Nsuary. "He'd take them to McDonald's. Yesterday, I saw him with his son at the grocery store, and he seemed fine," Nsuary assured.
Ndossoka has now been charged with two counts of capital murder under 10 years old and is expected to receive a death sentence.
Please fill in your e-mail so we can share with you our top stories!