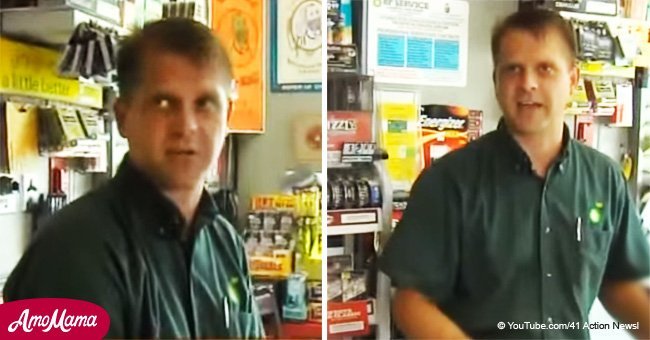 Former marine forced to fight attackers to stop armed robbery
The robber believed that attacking the cashier with a knife would be an easy task. Little did he know that the cashier was a former marine.
Aaron Jacobs was working a night duty behind the register at the BP station located in Lenexa, Kentucky. He was going about his mundane job, greeting incoming customers, and billing their new purchases.
Suddenly two men entered the store with the intention of robbing the cashier at knife-point. They had no idea that they chose the wrong guy to threaten with a knife.
Jacobs had a slight awareness of a figure circling the counter. When he turned behind, he saw the man right behind him.
Read more about similar acts of bravery on our Twitter account @amomama_usa.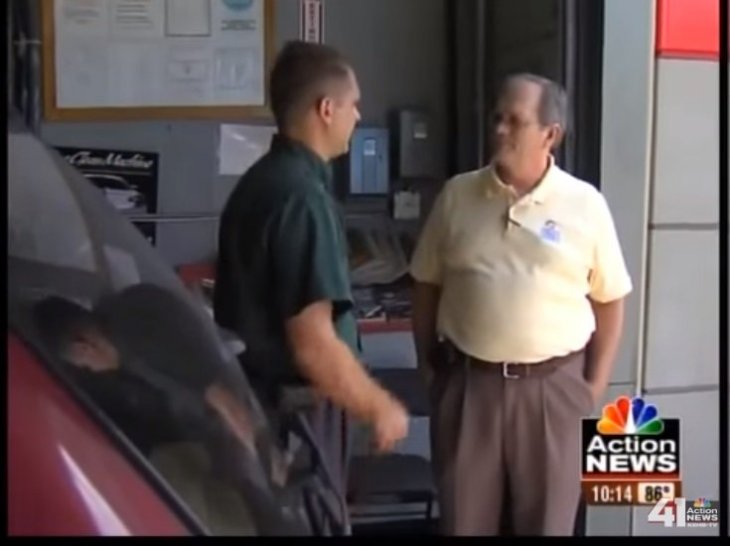 Source: Youtube
Jacobs noticed that the man was holding a 12-inch blade right in front of him. The man was aiming the knife straight at Jacobs.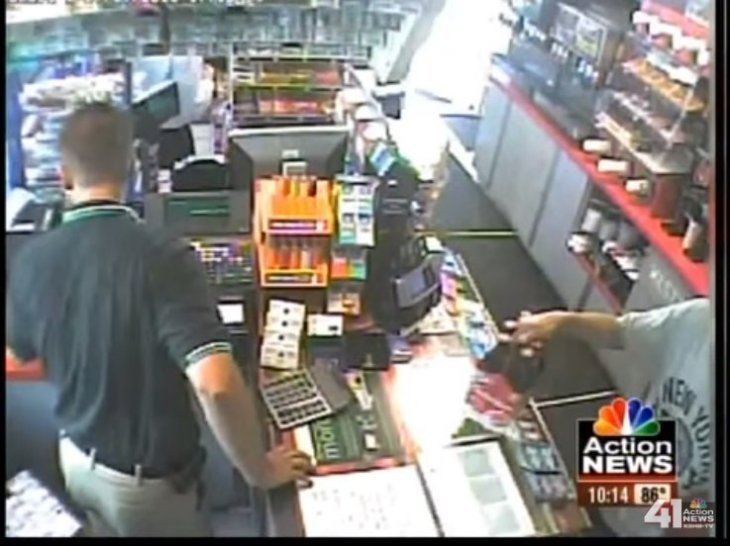 Source: Youtube
The perpetrator did not know that Jacobs was not only a former Marine combat trainer but also a black belt holder in karate. He had an experience of martial arts, self-defense, and other training spanned across two decades.
Thanks to Jacob's history with training, he was ready to respond to such an attack.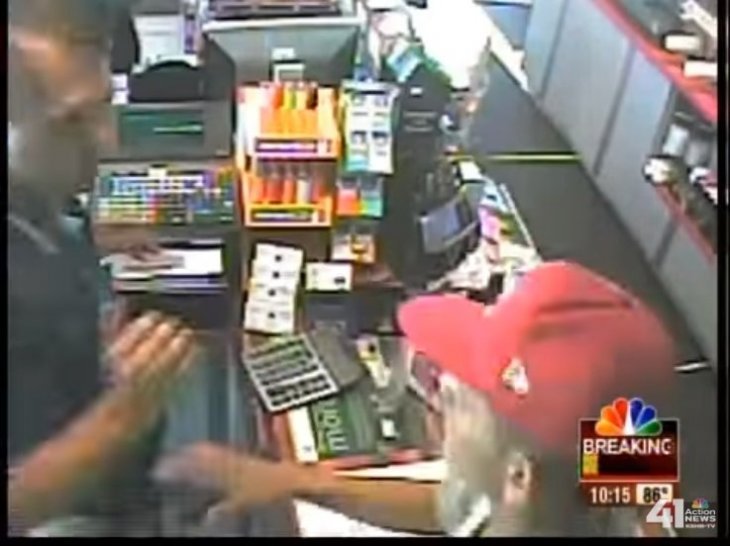 Source: Youtube
"When you train in martial arts you train your body to react."
Jacobs managed to swiftly and efficiently disarm the man with a knife. Furthermore, he shoved the man face-first into a display shelf. The other person took flight as soon as he became aware of Jacobs's skill and strength.
The perpetrator too managed to gather himself on his feet and took off.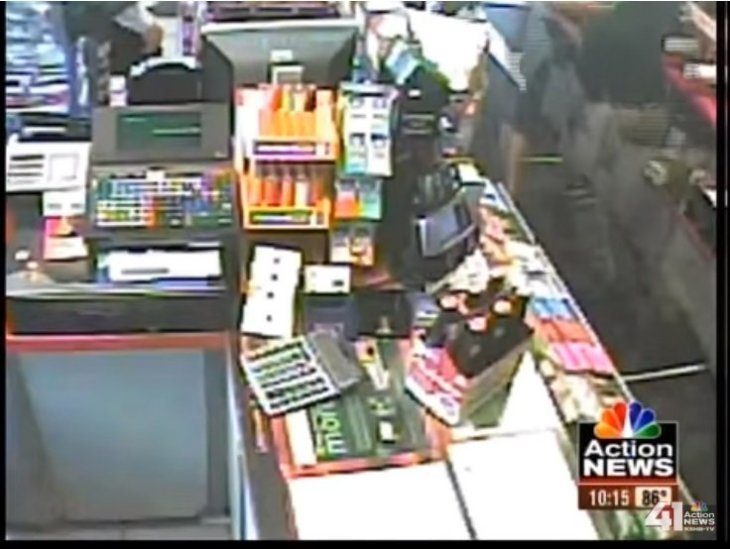 Source: Youtube
Jacobs was concerned about the safety of the customers in the store but was also confident that he'd be able to overpower the man with his ability and training.
He told 41 Action News that he was worried about the rack behind him that was stacked with expensive cigars.
He joked that the thing that affected him the most was the fact that the chips rack exploded in due course of the confrontation.
Although Jacobs hit the alarm warning the police immediately after the men fled the scene, the authorities could not get hold of them. Anyway, a cashier safeguarding the customers with his brute skills was a rare feat in itself.
Please fill in your e-mail so we can share with you our top stories!