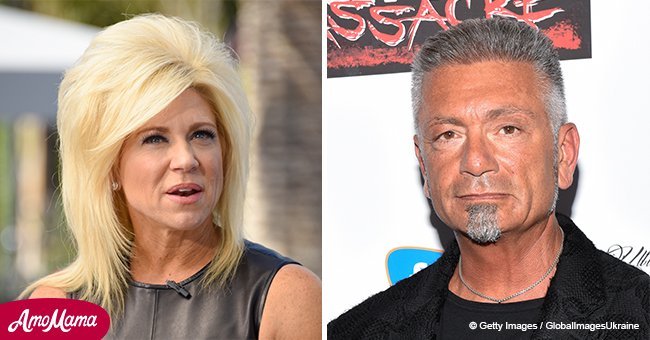 Confession of Theresa Caputo's husband: What pushed them to split after 28 years of marriage
It has been a difficult year for high-profile relationships, and it seems like the bad news keep coming. Theresa Caputo, star of the popular reality show "Long Island Medium," and her husband, Larry, have revealed that they are separating after almost three decades of marriage.
The medium was saddened to explain what she called a "tension" in her marriage. The stars of "Long Island Medium," Theresa Caputo and her husband Larry, have decided to "legally separate" after 28 years of marriage. The reality stars, who share two children, Larry Jr. and Victoria, announced the separation in a joint statement on Sunday, December 3 of last year.
"After 28 years of marriage, we have decided to legally separate," the couple said in a statement. "We will always love each other and our two wonderful children. We are united in mutual support and our family." Meanwhile, it seemed like Larry hadn't completely renounced his love. Little time ago, Larry retweeted a message from a fan in which they expressed support for the couple after learning that "they were not in the best of times" in their marriage.
The show showed Caputo reaching a breaking point when his emotions about the breakup interrupted a client's reading. Larry had not addressed the couple's problems, but he often receives tweets and comments from fans who say that they miss the program and support the couple through their difficulties. Despite all the support they have received, the couple asked their fans for privacy during their legal separation. They were even advised by their therapist to stay separate from each other for some time.
Theresa Caputo achieved fame with her television program "Long Island Medium," where the medium claimed she could talk with the dead. The series follows Caputo's life as he balances her complicated client agenda with her family commitments.
The medium has been criticized for taking advantage of people with strong emotional losses; Caputo has been called a "charlatan" on multiple occasions. Despite this, thousands of people continue to seek her professional services.
Please fill in your e-mail so we can share with you our top stories!