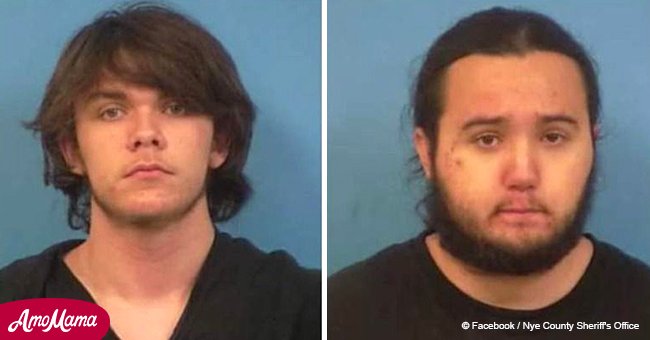 Teens brutally killed their mother because 'they couldn't take her complaining'
Confessing to the crime, the teenagers initially claimed that they killed their mother upon her insistence.
Nye County Sheriff made a breakthrough in a mysterious case of missing 46-year-old woman Dawn Liebig, as reported by PV Times.
The detectives who looked into the case have taken Liebig's two 17-year-old sons Michael Wilson and Dakota Salvidar into custody for the suspected murder of their mother.
The mother lived in Pahrump, where she is believed to have been brutally killed by Michael and Dakota. Read more on our Twitter account @amomama_usa.
The boys were booked under several charges, including murder, battery with a deadly weapon and conspiracy to commit murder.
The sheriff's office said in a news release that the teenagers confessed to killing their mother by way of stabbing and violent beating.
The reason given by the boys for committing the crime was that they disliked her way of parenting.
According to the statement, Michael and Dakota repeatedly stabbed and bludgeoned their mother. Liebig is said to have fought back until she collapsed.
The teenagers had initially claimed that their mother had gone missing and that they had not seen her or heard from her in days.
The team of detectives questioned the teenagers and found certain inconsistencies between their stories, which led them to look into the boys as suspects.
Both their phones were searched, and they were subjected to further probing.
According to the news release, Michael and Dakota then changed their narratives and claimed that their mother had suicidal tendencies, adding that she had asked their help in ending her own life.
The sons insisted that they killed their mother at her request. In the course of the investigation, one of the boys led investigators to the spot where Liebig's body was found.
After continued questioning, Michael and Dakota confessed that they got into a heated argument and fought with Liebig. After Liebig went to sleep that night, the siblings assaulted her to death.
The chronology of events is currently being investigated, however, after a series of discoveries made within two days of Liebig's reported disappearance, her sons were arrested.
Please fill in your e-mail so we can share with you our top stories!