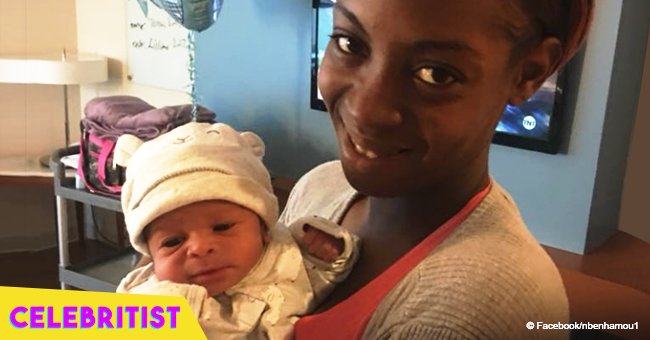 Woman dies days after giving birth as medics reportedly assumed she couldn't afford ambulance
A mother of three died two weeks after giving birth to her youngest son. Her grieving mother blames, in part, the paramedics that attended her emergency call for assuming her daughter couldn't afford an ambulance, making her lose valuable time.
Crystle Galloway tragically died just two weeks after bringing her third child, a boy named Jacob, into the world. Her mother, Nicole Benhamou, 53, was left in charge of the boy and her other two granddaughters, aged 7 and 13-years-old.
It was one of the girls who decided to call Benhamou in the early hours of July 4 to tell her something was wrong with her mom. The worried grandmother rushed to Galloway's place and found her unconscious, slumped over the bathtub and drooling.
But Galloway soon regained conscience and starting to whine about her head, telling her mom that it hurt a lot. After noticing her daughter's condition was not normal, Benhamou decided to call 911 to ask for medical aid. According to reports from the Tampa Bay Times, two deputies from Hillsborough County Sheriff's Office arrived around 3 AM, followed by four paramedics from Fire Rescue.
What happened next at Galloway's Temple Terrace apartment is unclear, as Benhamou and the paramedics gave different versions of the situation.
Benhamou says her daughter begged for her life, but deputies suggested she was just hangover, suggesting she should "sleep it off." The paramedics, on the other hand, were more worried about Galloway being able to afford the $600 three-block ambulance ride to the nearest hospital. Her condition, according to her mother, was not relevant to them.
"My daughter begged for her life," she said. "The only thing they were worried about was my daughter had a new baby, and she couldn't afford an ambulance."
Four Hillsborough County Fire Rescue officials proceeded to carry Galloway down three flight of stairs and put her on her mother's car. They said that it was the best option for the women, and Benhamou was so desperate about getting to the hospital that she just drove away with her daughter.
When they arrived at Brandon Regional Hospital, a CT scan showed bleeding on Galloway's brain, and she was airlifted via helicopter to Tampa General Hospital. There, she slipped into a coma, and five days later, on July 9, she passed away. She was 30.
The paramedics' version
Lt. John 'Mike' Morris, 36; Fire Medic Justin Sweeney, 36; Fire Medic Andrew Martin, 28, and acting Lt. Cortney Barton, 38, are disputing Benhamou's version of the story.
According to them, Benhamou stated from the beginning that she only needed help to bring her daughter down the stairs, never asking for an ambulance ride. They also revealed that Galloway seemed in good condition when they arrived at her home, as she was talking and walked on her own to the stair chair.
"If the daughter presented that she was critical, I'm certain our crew would have highly advised that the daughter be transported by EMS," Lt. Morris wrote in a statement.
An investigation following Benhamou's statements, put the four paramedics on paid leave after it was proved they showed "gross neglect of duty" by not checking Galloway's vital signs, even though the 911 call had been coded as a possible stroke case.
They also failed to get a signed authorization from Galloway or her mother stating they were denying medical transportation and submitted the call as "Non-transport/no patient found," which considering the case was classified by officials as falsification of records.
"You can tell me you're sorry, you can give me your condolences, but you still have to work this out with God," said Benhamou to ABC Actions News, and continued "She's 30 years old and just graduated from college, she had her whole life ahead of her."
African American birth-related deaths in statics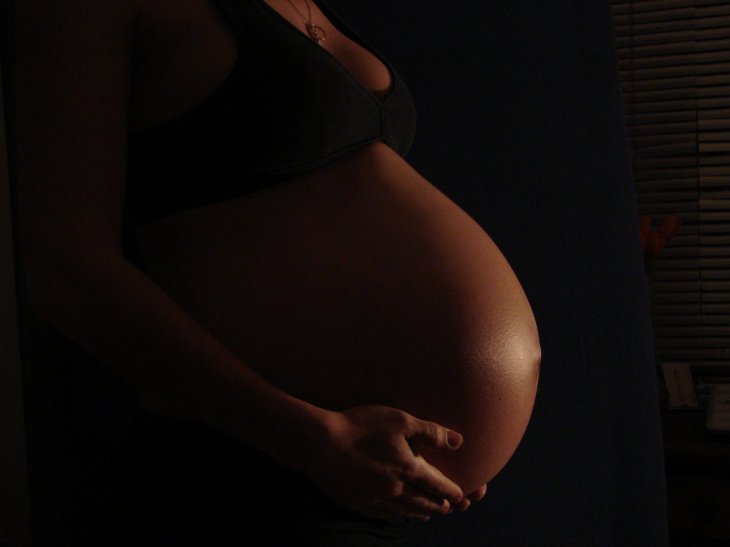 Credit: Shutterstock
According to studies from the NPR, in the U.S., African American women are 243% more likely to die from childbirth-related causes than white women. Black women are also 49% more likely to have an early delivery, and black babies are twice as likely to die before celebrating their first birthday.
And just in New York City, a woman of color is 12 times more likely to die from pregnancy complications than a white woman.
A study made in 2016 with a data of five years, concluded that black college-educated mothers who give birth in hospitals have a higher risk of suffering childbirth complications than white women who haven't graduate high school.
But what is precisely the cause of these alarming statics?
In America, black women usually don't have access to healthcare, enter the pregnancy with high-risk health factors like hypertension, obesity, and high blood pressure, and are constantly doubt when they say there's something wrong with their health.
One of the problems, naturally, relays in racism. Many black women had told stories about medical providers who didn't believe them when they expressed pain or anguish for their condition because being black is associated with being poor, uneducated and unworthy.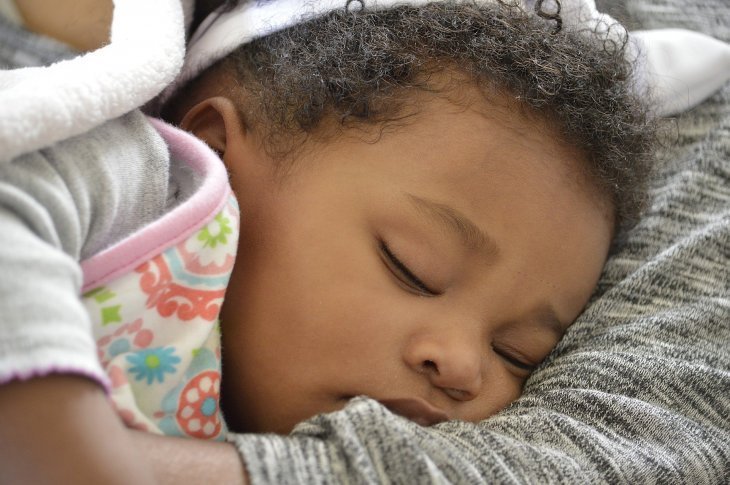 Credit: Shutterstock
A survey conducted last year by NPR, the Robert Wood Johnson Foundation and the Harvard T.H. Chan School of Public Health, showed that 33% of black women expressed they had been discriminated because of their race when going to a doctor or health clinic, and 21% said they neglected to go to a doctor or to seek health care to avoid discrimination.
High risks of discrimination
The fear of being discriminated, mixed with the experience of working harder than the rest to achieve equal pay or treatment, being racially profiled when going in stores or being stopped by police at any given opportunity, can also cause high-stress levels and out the body into overdrive.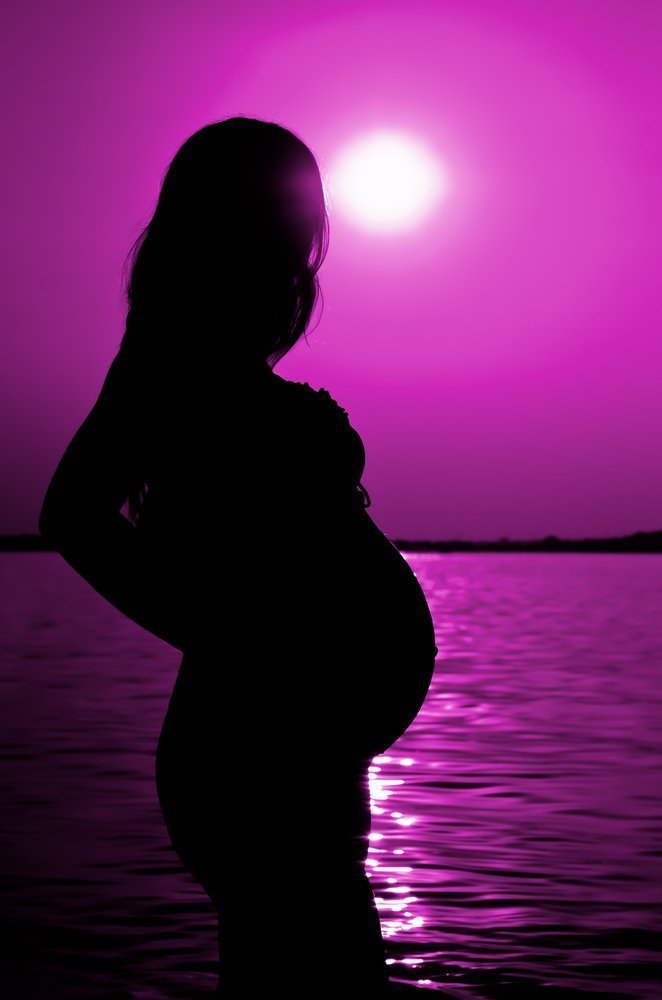 Credit: Shutterstock
Arline Geronimus, a professor at the University of Michigan School of Public Health, coined the term "weathering" to describe the levels of stress that can affect black women. "Weathering causes a lot of different health vulnerabilities and increases susceptibility to infection," she said, "but also the early onset of chronic diseases, in particular, hypertension and diabetes."
This issue can permeate through every level of education, socioeconomic status and wealth. To put it simply, all black women are at risk, no matter how wealthy they are. Preventive strategies need to be implemented, but that's only possible by raising awareness about the issue.
Please fill in your e-mail so we can share with you our top stories!