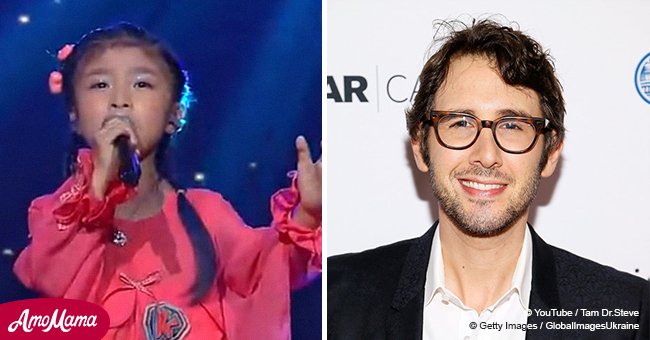 5-year-old girl performs Josh Groban's 'You Raise Me Up' in a breathtaking performance
She was just 5 years old when she auditioned for the popular talent competition, blowing away the audience and the judges with her flawless performance.
Celine Tam was just 5 years old in 2014 when she stepped onto the China's Got Talent stage to sing Josh Groban's You Raise Me Up. From the moment the little girl opened her mouth, the watching crowd was cheering for her.
Stepping out onto the stage in her frilly bubblegum pink dress with matching flowers in her hair, she looked just like any other 5-year-old girl. Every bit, that is, except for her incredible voice that could put professional singers to shame for the purity of it.
The popular tune is an absolutely perfect fit for her angelic voice, and the audience can't stop cheering as she hits the final high notes.
The little girl has been singing since she was just 3 years old, and has an unmistakable maturity in her voice.
As a result, she has won every singing competition in the book, according to Country Rebel, including China's Got Talent, and Hong Kong Expo Singing Competition.
During her incredibly short lifetime, Tam has also performed with the Hong Kong Orchestra and on Broadway in New York City.
And just a year after she first belted out Groban's You Raise Me Up, she paired up with another talented young singer for a duet of the same tune.
Jeffrey Li from Canada was just 10 years old at the time, but showcased himself to be just as talented a singer as Tam is.
The pair's duet had the audience on their feet from start to finish, with the crowd particularly impressed with Tam's execution of the difficult bridge in the middle of the song.
Please fill in your e-mail so we can share with you our top stories!