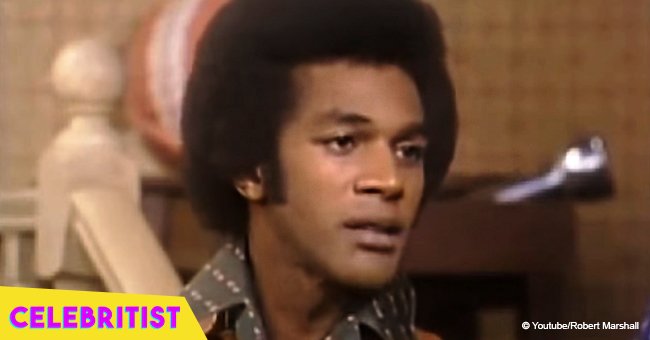 Remember Clifton Curtis from 'That's My Mama'? His life was almost destroyed by drugs and alcohol

Actor and singer Clifton Davis, best known as Clifton Curtis in That's My Mama and as Rev. Reuben Gregory in Amen, has an important career in the entertainment industry.
However, he has a dark past that almost left his life and career destroyed. According to People, he was a self-confessed user of people as he could always find a way to getting over with several women, enjoying his life and getting what he wanted.
Davis admitted that, after a four-year-long relationship with singer Melba Moore, he started having one-night stands with groupies.
The aspect of his life that could end his career just after it began was his addiction to cocaine. He started using drugs in 1972 as a way to fight the professional pressure he experienced at that time.
Davis recognized that once people became a cocaine addict, they become different from the person they really are. By 1980, his problem was so severe that he couldn't audition, so he couldn't land roles. Even if he managed to land them, he wouldn't show up.
Despite the fact that Davis had earned a large amount of money in the 70s, he had to sell his Hollywood Hills home to pay for his drug tab. The actor moved to a penthouse apartment where he had no food, just cocaine. The now-200-pound man weighed mere 130 pounds at that moment.
One of the worst things that happened to him was nearly dying due to a cocaine overdose. Thankfully, his secretary found him unconscious in his apartment and saved him. The ungrateful man only told her to mind her own business and drove her out of the house.
That same night, his life changed as his stepbrother in Jacksonville, N.C. called and told him that his family was very worried about him and spent the entire night praying for him.
Later, Davis stopped using cocaine, left Hollywood, and began studying for the ministry. He married Ann Taylor in 1981 and even got his theology degree.
Nowadays, the actor confessed that his problems "had not been the [entertainment] industry's fault, but mine. I wasn't coping properly. My bitterness melted away. God had given me talent, and I realized I could be a Christian and an actor."
Please fill in your e-mail so we can share with you our top stories!