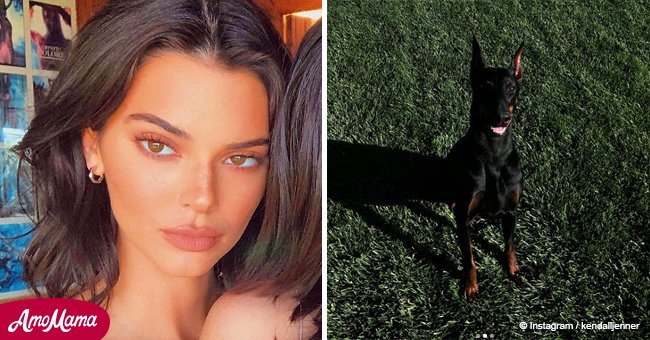 Grandfather of girl, 5, who was allegedly bitten by Kendall Jenner's dog speaks out
Kendall Jenner, 22, had a run-in with the law when her dog nearly attacked a little girl. The victim's grandfather shared his thoughts with the media.
TMZ reported earlier this week that Jenner's Doberman Pincher was startled by a girl at the Beverly Glen Deli in Los Angeles. The dog didn't bite the girl, but the staff treated her arm with ice.
Her grandfather has since contacted the outlet to express his rage. Read more about the Kardashian and Jenner family on our Twitter account, @amomama_usa.
Grandfather Bob Cohen, who happens to be a divorce attorney, described Jenner and her boyfriend Ben Simmons as arrogant and uncaring.
A source close to the Jenner family told TMZ last week that her dog "never made contact" with the girl's arm, and that emergency responders weren't even contacted.
Cohen claims that her dog broke the skin and drew blood. Jenner's dog was wearing a harness at the time, and it was reported that the girl's mother called the police.
The source also stated that Kendall made sure the 5-year-old girl was okay before paying for her bill and leaving with Simmonds.
According to Cohen, they never checked up on his granddaughter.
Instead, they "just booked it" and left without another word. The grandfather added that a pharmacist had to clean the wound and that she was treated by a doctor.
Despite the unpleasantness, Cohen and his family do not intend to pursue legal action; they are merely upset about what transpired at the deli.
Kendall and Simmons share a Los Angeles apartment with a $25,000 per month payment. The mansion also sports a swimming pool and six bathrooms.
She has a prolific modeling career and received the Teen Choice Award for Choice Model back in 2017, as well as the Daily Front Row Fashion Media Award.
Please fill in your e-mail so we can share with you our top stories!