Grandmother steps onto stage and performs like a true rockstar
The elderly woman looked every bit the quiet and docile grandmother who hands out cookies to the grandchildren the minute she walks through the door, but that changed the moment she started to sing. 
Jenny Darren from Cotswolds in England is a 68-year-old retiree. When she stepped out onto the Britain's Got Talent stage in April 2018, the judges seemed quite surprised that a woman at her age would be auditioning for a talent competition. 
She stepped out onto the stage wearing a long floral blue and pink top, a dowdy long pink sweater, a mid-calf length skirt with a geometric pattern, and had her hair tied up in a bun on top of her head.    
She polited chatted to the judges, who were asking her questions about herself, even answering in the affirmative when Simon Cowell asked if she was auditioning because she thought she could win.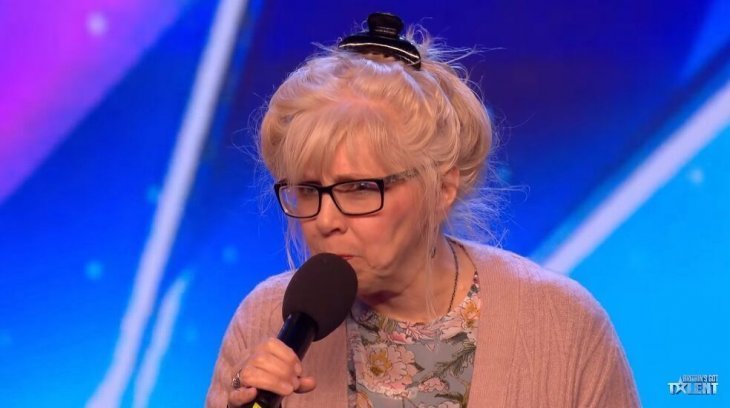 When the judges gave her free reign to start, she asked the audience to "bear with her" as she started unbuttoning her sweater. 
The judges seemed somewhat perplexed by this action, and only grew more curious about what Darren was up to when she headed towards the wings and proceeded to also remove the frumpy floral top, and slip out of the long skirt. 
Underneath all the granny clothes were the leather clothes of a rocker!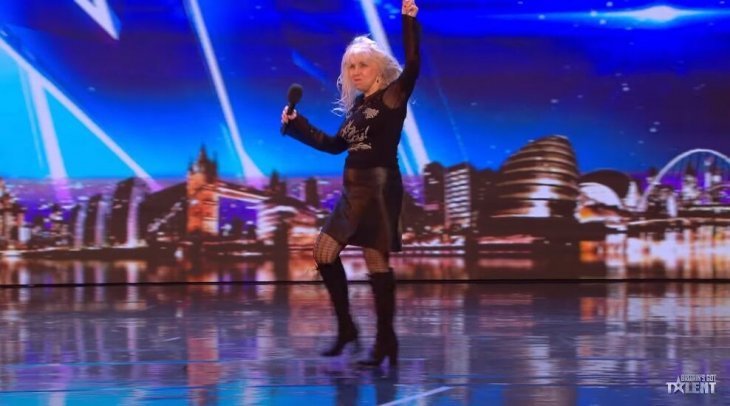 She had on a leather skirt, fishnet stockings, long black boots, and a black shirt with mesh sleeves. She also chucked her black-rimmed glasses into the wings, and loosened her blonde hair to cheers of delight from the audience. 
When the music started to play, the outfit made a great deal of sense, as AC/DC's Highway to Hell blasted over the speakers.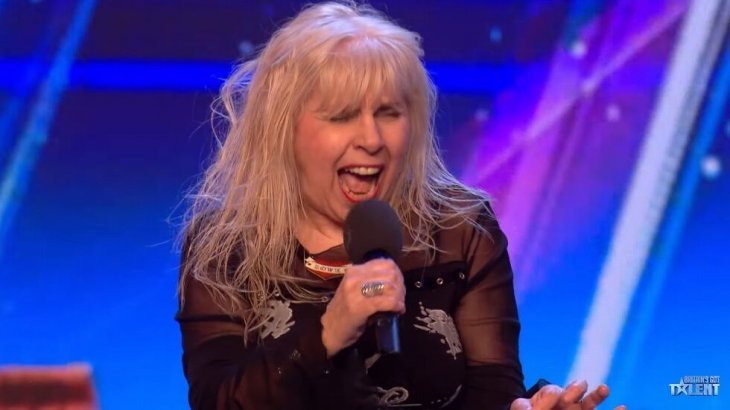 As the opening bars sounded, Darren began to dance around the stage. When she began to sing, she proved that she had the talent to match the level of confidence she had just shown stripping down on stage. 
By the time she reached the chorus, the entire crowd was singing along with her, and even Cowell was dancing along to the catchy tune, with Ant McPartlin and Dec Donelly bobbing their heads along backstage and David Walliams playing the air guitar for her. 
By the time the surprising performance was through, the entire auditorium, including the judges, was up on their feet giving her an incredible round of applause to match her talent. 
As it turns out, Darren has a very good reason for her sound. According to RadioTimes, in the 1970's Darren actually toured with AC/DC, and narrowly missed out on fame and fortune. 
Darren was actually the original singer of Heartbreaker, a song that appeared on her 1978 album Queen of Fools. Unfortunately, it wasn't released as a single, and Pat Benatar picked it up as a single and hit number 23 on the Billboard Hot 100 with it.