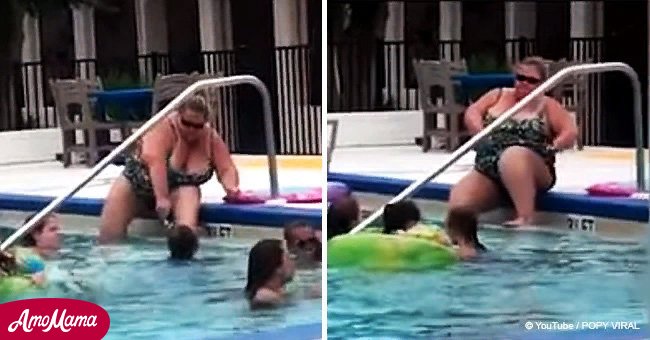 Woman caught shaving her legs in hotel swimming pool full of children

When people go on vacation they tend to relax, but this tourist took it to the extreme by shaving her legs with a razor at a public pool in Florida, in an incident that was caught on video and became a viral phenomenon.
Another user of the facilities caught the delirious moment and posted on Reddit, from where the footage spread rapidly generating an avalanche of negative comments towards the unshameful woman.
The middle-aged lady wore sunglasses and a floral-printed swimsuit as she sat on the edge of the pool, next to the ladder and, without hesitation, she got started with her razor surrounded by bathers of different ages. Read more on our Twitter account @amomama_usa
The visitors to the recreation area seemed unaware or indifferent of the woman's outrageous act, and they kept enjoying themselves a few meters from the scene, even as she repeatedly washed her razor in the water.
The clip was uploaded to Reddit by a user who goes by the nickname of Screwsausage on June 7, and it has received more than 1500 comments from people who are grossed out by the unacceptable behavior.
"I used to work at a public pool and for whatever reason, they attract the worst of humanity. I would never swim in a public pool after that experience", wrote Muh_feelz.
"That is so [expletive] disgusting. Imagine the inadvertent gulp of water that sometimes happens when you're swimming with all the shaved hair in it. Gross."
-Ripper-Roo, Reddit, June, 2018.
The state of Florida has the questionable reputation of being home to some of the people with the most unconventional behavior, and this anonymous woman certainly contributes to the stereotype.
According to Orlando Sentinel, despite the great majority of comments about the incident show that most people disapprove of this woman's actions, apparently, she wasn't breaking any rules.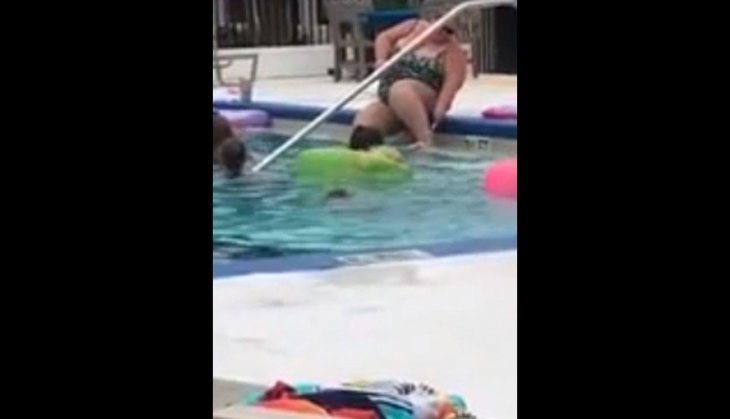 Source: Reddit/Screwsausage
Among the state's very specific regulations there's no mention of shaving one's legs in a public pool area, and it is certainly not the kind of rule we are accustomed to reading on a pool sign.
Please fill in your e-mail so we can share with you our top stories!