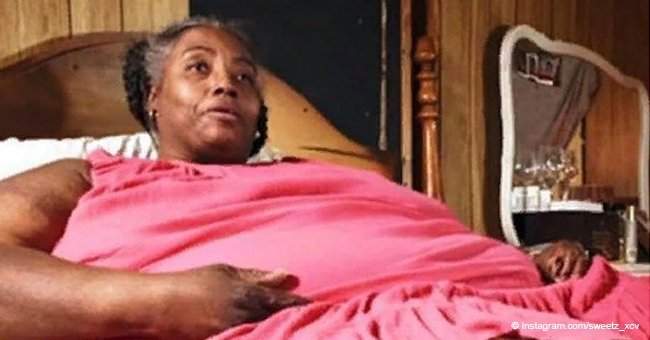 Woman weighing 704 lbs went for weight loss surgery after finding maggots in the folds of her skin

Lisa Fleming has recently opened up about her traumatic childhood which led her to a lifelong battle with excess weight. She appeared on an episode of '"My 600 lbs Life'" and revealed that she became bedbound and eventually found maggots on her body.
Lisa Fleming is a morbidly obese woman who appeared on an episode of the TLC series '"My 600 lbs Life'" and revealed what led her to this condition.
The 49-year-old weighs 704 pounds and her childhood started out pretty normal just like any child having fun and playing outside.
She revealed that she grew up with five brothers and was spoiled by her father who would tell her he loves her constantly but her mother had problems showing affection.
Therefore, she would cook for Lisa in order to tell her she loves her.
However, Lisa also revealed that her mother would use food as a punishment. Her parents got divorced when she was 9 years old and that added to her trauma.
The only thing that made her feel better was food. Lisa is now looking forward to gastric bypass surgery after becoming bedridden and finding maggots on her skin.
A similar story happened to Nikki Webster, who lost 455 lbs in two years. She was given a second chance at life after she underwent a crucial procedure that dropped 455 lbs off her weight in two years.
She weighed almost 650 lbs before she had a gastric bypass surgery. During the 2017 interview, Webster said that it was the hardest two years of her life, but it was the most "victorious and exciting"
Losing weight is not an easy task. Although, it's not impossible. There are many ways to shed off a few pounds. Here is a 21-day walking plan that could help you lose weight.
Please fill in your e-mail so we can share with you our top stories!