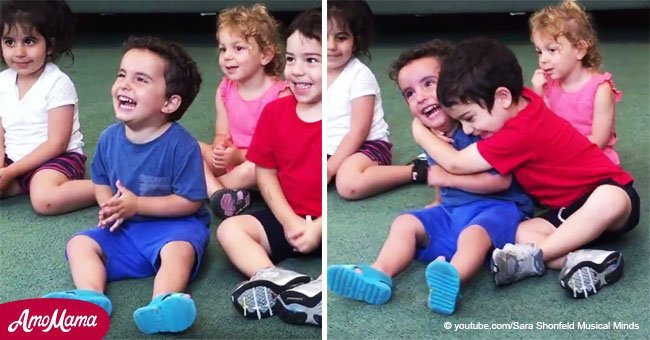 Teacher tells children to clap their hands but boy in the blue shirt stole the show (video)
To anyone who thinks that going to school is boring, this boy's attitude will be a mind-changer. This toddler's joyful and hysterical laughter in the middle of a music class is so uplifting that his video became a viral sensation.
Everybody has probably met someone who laughs in such a way that one cannot help ending up laughing as well. It is common for little children to laugh in such a contagious fashion. This little child's laugh will surely crack you up.
Musical Minds is a music initiation school in the state of New York directed by Sara Shonfeld. The school shared an adorable moment from one of their classes with small children and it went viral because of a student's uncontrollable laughter.
The laughing fit of this toddler as him and his classmates are taught to clap along a popular children's song took many by surprise, as one cannot avoid empathizing with his joy and at least smile. Read more on our Twitter account @amomama_usa
This is the secret beyond the simple video that has been played more than 5 million times and received over 24.000 likes in Youtube since it was posted on July 14, 2016.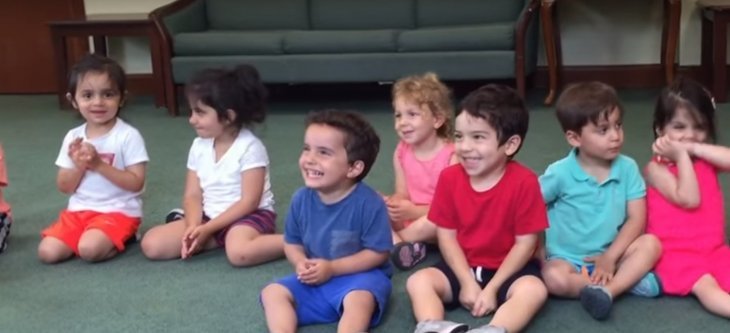 Source:Youtube/Sara Shonfeld Musical Minds
"Oh Great! Now I can't stop laughing! This must be the most contagious laughter I've ever heard."
"He's going to go through life having a blast if he is always happy like this," commented Youtube user Sacr3.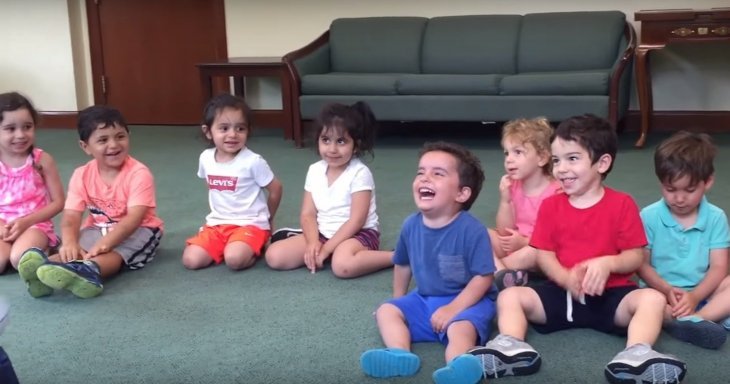 Source:Youtube/Sara Shonfeld Musical Minds
Shonfeld is a specialist in children's early education through music, as the school's website reads, and she has spent the last 30 years developing a unique music program that helps teachers bringing music into their classrooms.
One thing that we can conclude from this hilarious video is that the little children seem to be having a wonderful time in one of Shonfeld's sessions, something that probably plays no small part in her music program's success.
'Her philosophy and purpose is always to create a new generation who appreciates music, to learn new concepts through music and to create fun and enthusiasm in the process of learning,' the About Me section of Musical Minds shares.
Please fill in your e-mail so we can share with you our top stories!