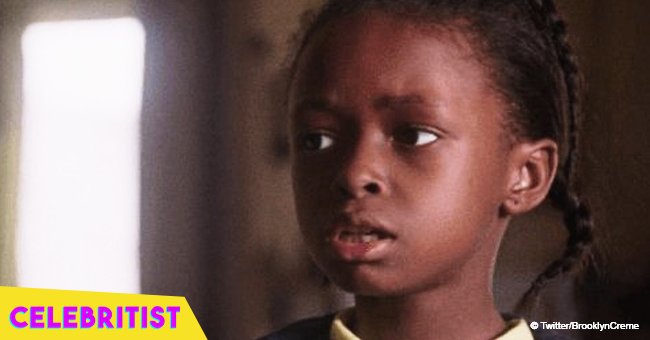 Remember '90s child star Rae'ven Kelly? Her husband is a 'proud papa', cradling cute baby in pic

Former child actress Rae'ven Kelly's husband recently shared an adorable photo as he cradles their baby who "mocks" him. It was only last year when Sean Dinwoodie and his wife graced the headlines after they sued Rae'ven's parents and won.
Many remember Rae'ven Kelly as the 8-year-old child who portrayed young Tina Turner in 1993's 'What's Love Got to Do With It' or as a member of the cast of the 1991-1993 series 'I'll Fly Away.' More recently, she graced headlines after she sued her parents accusing them of stealing money from her during the early stages of her career. Today, Rae'ven is a film producer who's happily married with a baby. A recent photo of her husband and child reveals a proud father doting on his mischievous son.
News of Rae'ven's case against her parents came out in 2017 after she was awarded more than $800,000 due to her as part of the $1 million she claimed her parents stole from her when she was a child actress.
The Los Angeles court ordered Rae'ven's parents, Phyllis Larrymore-Kelly and Kevin Kelly to pay their daughter $767,610 as payment for the money Rae'ven earned and they used for their own personal slush fund.
Rae'ven's mother was her business manager as a child and she grew up believing she was only earning nominal amounts which was secured for her in bank accounts. She didn't realize until later that she was earning more than her mother declared to her and that her parents had been using her money for their own lifestyle and investments. Rae'ven also claimed her mother forged her signature on bank signature cards and checks. When she asked for an accounting of her money in 2015, her mother allegedly refused and told her,
"I should have aborted you."
Today Rae'ven, 33, is a proud mother of a little baby with Sean, her husband and a filmmaker. A recent photo reveals father and child spending quality time with the little boy sticking his tongue out to him. In his caption, Sean revealed,
"No respect....he continues to mock me! Lol #proudpapa"
Not in the photo is Rae'ven who most likely took it.
Following her successful case against her parents, Rae'ven became an advocate of change for Hollywood child actors. As part of the initiatives of her new production company, Everlasting Entertainment, a section of proceeds of its productions will support her foundation 'Ray of Love' which helps prevent financial, sexual and emotional abuse of both current and former child actors. Her efforts stem from her own experience and from stories of child actors who end up broke, addicted to drugs or psychologically unstable. With her foundation, she hopes to provide food and shelter resources, education and college assistance.
Please fill in your e-mail so we can share with you our top stories!