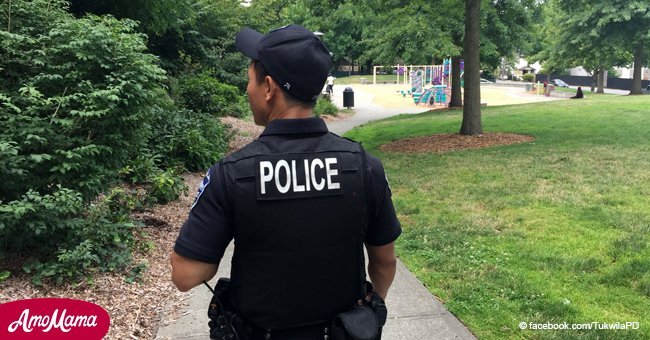 Policeman sees boy running around park in blood-stained socks and buys him new shoes
Police officers from Tukwila Police Department show a unique gesture of kindness after they find a young boy running around without his shoes.
The official Facebook page of the police department from Tukwila shared a photograph, in which a police officer is seen tying the shoelace after having bought the kid a new pair of shoes.
According to the social media post, two police officers, whose real names were not revealed, were patrolling at Cascade View Park in Everett, Washinton when they spotted the boy in his torn-up, dirty socks, bleeding due to a cut on his feet.
Then one of the two officers stopped the boy and offered to clean his wound. He also patched up the cut in his feet with a first aid kit.
Follow us on Twitter to learn more.
When the officer asked the boy where his pair of shoes were, the boy replied that his last pair were too small for his feet so he did not have shoes to wear.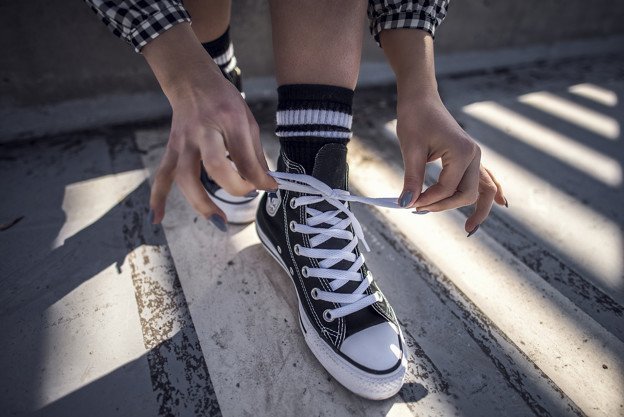 Source: Freepik
After hearing this, the police officer volunteered to buy the boy a new pair of shoes. He not only went out and bought it but also came back with a new pair and helped him wear it. The other officer kept him company while the first one was gone.
'He came back with not only a pair of shoes but also with a bunch of popsicles because what isn't better than a cold popsicle on a hot summer day?' the Facebook post read. After the officer helped the boy to tie up his laces, they all enjoyed popsicle together before going their separate ways.
The thoughtful act of kindness shown by the two officers has been appreciated by the people on social media. The post has been so far shared more than 800 times.
The post has received about 3,000 likes on Facebook, and more than 250 people have expressed their views on it in the comments section. It is full of encouraging comments such as the one from Tina Vitolo-Kester, who wrote, 'That is awesome. What a feel-good story. We need more of these.'
Please fill in your e-mail so we can share with you our top stories!