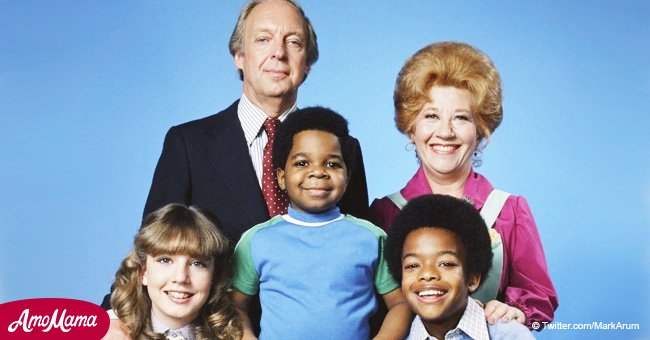 Remember the show 'Diff'rent Strokes'? Here's the last living cast member

On Sunday, after the death of actress Charlotte Rae, Todd Bridges became the only living cast of the groundbreaking NBC show "Diff'rent Strokes."
Rae played Edna Garrett, a housekeeper for the Drummond family. The show revolved around the Drummond family who had adopted the sons of their African-American maid after she lost her life.
Bridges played the character of Willis on the show and had a rough ride when the series ended in 1986. In less than three years, Bridges was caught by the authorities for selling methamphetamine and crack cocaine.
He admitted that his habits were mainly to numb the torturous memories of being molested by his former publicist.
Read more about Todd Bridges on our Twitter account @amomama_usa.
When Bridges was 24 years old in 1989, he allegedly shot a drug dealer eight times. This incident led to two trials, one for attempted murder while another for assault with a firearm.
He was acquitted of both charges by August 1990 with the help of attorney Johnnie Cohran, who eventually became famous for defending O.J. Simpson through his double homicide trial.
Bridges wrote a memoir titled "Killing Willis" in 2010. In the book, he mentioned that he was pulled over by the cops on his way from buying drugs in 1992. He had contemplated the thought of committing suicide by cop.
He admitted being tired of running for over six years of his life. Although he tried cleaning up his act several times, nothing seemed to work.
"I decided to give the cops what I knew they wanted, the chance to say they'd taken down Todd Bridges, the former child star turned drug dealer, whether they got me with bullets or with bars."
Todd Bridges, Killing Willis, March 8, 2011
Bridges spent most of the early '90s in court and was stuck in a vortex of trouble throughout.
One time, he was arrested, but the judge sent him to jail for 90 days hoping that the sentence would motivate him to get clean once and for all.
51-year-old Bridges has been sober for over 25 years now. He appeared on "The Dr. Oz. Show" in 2016 and shared that he was no longer scared of discussing his past in public.
He clarified that he was no more the person who considered suicide by cop and was now someone who loved and lived life to the fullest.
Bridges is the sole surviving member of the main cast of "Diff'rent Strokes" after Rae died on August 5 at the age of 92. Conrad Bain, who played Mr. Drummond, passed away after a stroke in 2013 when he was 89.
Bridges' siblings on TV, Gary Coleman and Dana Plato, are also deceased. Coleman was 43 years old when he lost his life in 2010 due to an epidural hematoma, while Dana Plato overdosed on painkillers at the age of 34 in 1999.
Please fill in your e-mail so we can share with you our top stories!