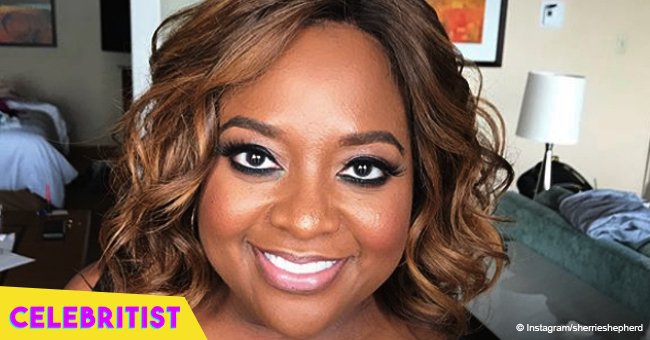 Sherri Shepherd shares photo with growing son Jeffrey, flaunting their striking resemblance
The actress and comedian is a proud mom as she flaunts the striking resemblance she has with her teenage son. And while Jeffrey gets to live with his mom and have an incredible bond with her, there's another boy related to Sherri that gets her money, but no her love.
Sherri Shepherd has been pretty busy this year with her stand-up comedy tour, but that hasn't stopped her from spending quality time with her 13-years-old son, Jeffrey, in between tour stops.
The pair is continually going on play dates, lunch and snuggling with each other, and Shepherd is not shy when it comes to sharing those special moments with fans on social media.
Sherri is a single mom, and she likes to remind her fans of that fact by adding the hashtag "#singlemom" to every single one of her pictures with the boy.
Jeffrey's father, Jeff Tarpley, was married to Sherri for nine years before asking for the divorce in 2010. Recently, the man filed a request to increase the amount of child support he receives from Sherri, stating that she was earning more money these days and that because of her tour, Jeffrey was spending more time with him.
While the result of the hearing that took place in May was not made public, is safe to assume that the outcome didn't affect Sherri's relationship with her son.
In one of her recent Instagram posts, Sherri and Jeffrey are smiling to the camera as they take a selfie while the dotting mom hugs the young man.
Shepherd is wearing a striped white and blue t-shirt with her raven locks tied up in a ponytail, while Jeffrey is wearing a black and red t-shirt and his blue glasses.
The actress wrote in her caption:
"Getting to know my son Jeffrey a little better ... can't for the life of me figure out where he got all this silliness from #lovemyson #vacation #Chicago #singlemom."
Fans took over her comment section to praise Sherri for being such a great mom, but others took the chance to shame her for leaving her youngest son hanging and not being part of his life.
They're talking about Lamar Sally Jr., a boy born through IVF from Sherri's marriage to Lamar Sally after the couple broke up in 2014. The baby was conceived using Lamar's sperm and a donor egg, so he's not related to Shepherd, but a judge ordered her to pay for child support either way.
After divorcing from Sally, Sherri decided to provide economically for the boy but chose to remove herself from his life. She told Dr. Oz a few years ago:
"He's on my health insurance. He's got a life insurance policy in case anything happens to me. He'll be taken care of the way Jeffrey is. I've just chosen to take myself out because I think it's worse for a child with two parents not getting along."
Sherri's decision caused controversy, and while there are people who support her, there are others who believe she's unfair to the boy that, legally, is still her son.
Please fill in your e-mail so we can share with you our top stories!