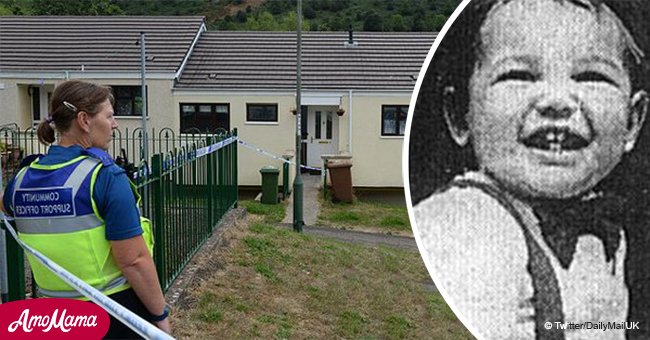 54-year-old man who murdered a child found dead after being released from prison
The man had been released from prison for his crime only last year, and has been relocated a number of times since then in an effort to protect his identity.
David Gaut, who was convicted of the murder of his girlfriend's baby boy 33 years ago, was found dead inside his apartment in New Tredegar, South Wales, where he is believed to have been attacked by neighbors.
Gaut had moved to the close-knit village just six weeks ago, where his new home was located just 11 miles from the location of the house where he brutally beat 17-month old Chi Ming Shek in Caerphilly.
At the time of the murder, he had been dating the little boy's mother, Jane Pickthall, and had been left to babysit the child when she went out.
Gaut had even had intercourse with her when she returned home after he had killed her child, and she discovered his beaten and bruised corpse under a dresser in the morning.
Neighbors at Gaut's new home are believed to have known that he served time in prison, but he had told them that he had been wrongfully convicted of shooting a soldier, not a baby.
It was after they learned his middle name that they Googled him and discovered his true crime.
One neighbor told Daily Mail: "He was given a good beating. Some people are saying he should have the same treatment he gave to that baby. An eye for an eye."
Residents were shocked and angry when they discovered who had been housed in a council apartment in their community, and had first become suspicious of the man after he had "bragged" to them that he had served time for murder.
"It's disgusting. I can't believe we have been living (near) that. Apparently he's been moved three times since he's been out if prison. Word got out then about what he had done," another local who did not want to be named told Daily Mail.
So far, three men, including two close neighbors, have been arrested in connection with Gaut's death as police search for any evidence tied to the case. He was found with several facial and head injuries.
He was 21 at the time he committed the murder, and was sentenced to life behind bars.
The injuries to Chi's body suggested he had battered and kicked the child, and burned the sole of his foot before dumping him under the chest of drawers where his mother found him. He had a broken arm, torn liver, and fractured skull upon examination.
Pickthall was shocked to learn that Gaut had been murdered, but had no further comment on the matter.
Please fill in your e-mail so we can share with you our top stories!