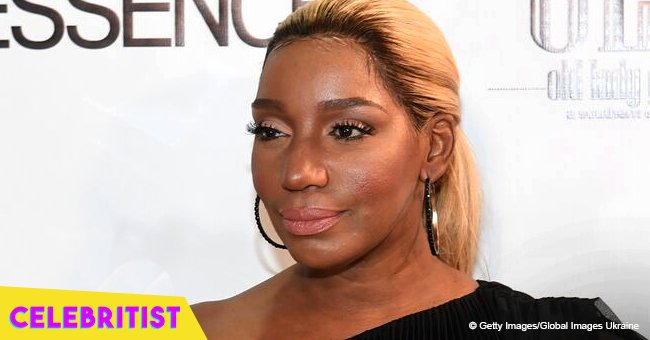 NeNe Leakes describes 'painful' experience after looking sad in recent picture
Amid caring for her husband, Gregg Leakes, who's currently being treated for cancer, NeNe Leakes shares another painful experience she's had to go through recently.
In her latest Instagram post, Nene Leakes revealed her agony during her recent visit to the dentist's office.
'The Real Housewives of Atlanta' star isn't immune to pain. In fact, she's been carrying quite a lot lately due to her husband's cancer diagnosis in June. As his caregiver, NeNe has tried to keep it together despite the initial fear of losing her husband and as she tends to him through his recovery.
Now NeNe is sharing another ordeal she's had to go through. This time, her pain stems from two root canal procedures she's had to undergo. The television star posted a photo where she registers a long face as she describes the two-edged sword of going through the ordeal in her caption.
"This was NOT fun! Landed in the dentist chair today for 2 Root Canals i don't know how i didn't know but this shit hurts and the cost was even more painful"
Fans of the star were surprised to learn she was in pain during a root canal and told her in her comments section that it doesn't usually come with any discomfort nowadays.
"Nene, a root canal should not hurt. If you have the right endodontist, the only thing you should feel is the shot to get you numb. I felt hardly anything when I had mine. Look for someone better skilled. Much love to you, and hope you feel better soon!?"
"I just had a root canal and didn't hurt one bit. I was numbed up drooling out the side of my mouth for hours but didn't feel a damn thing! Thank the Lord I live in the UK and have the wonderful NHS"
Meanwhile, fans were also recently concerned about NeNe's apparent weight loss. She posted a photo in a black lingerie appearing happy. While she looked great as the photo highlighted her sexy frame some worried about her rapid weight loss.
"@neneleakes r u ok? Being a caregiver is a selfless job. You've lost weight. for Gregg."
In response to the concerned fan, NeNe wrote,
"@namastequilter One if the hardest jobs! People have no sympathy but I'm good! No, I'm great hunni."
NeNe has been making caring for her husband her greatest priority since his illness was diagnosed. Part of that involved adhering to her husband's new diet required of his treatment and recovery. As a supportive wife, NeNe joined Gregg in giving up meat and becoming a Pescatarian. It wasn't a difficult task to switch to the new diet according to Nene and with the amazing body she now has, it appears to be very rewarding too.
Please fill in your e-mail so we can share with you our top stories!