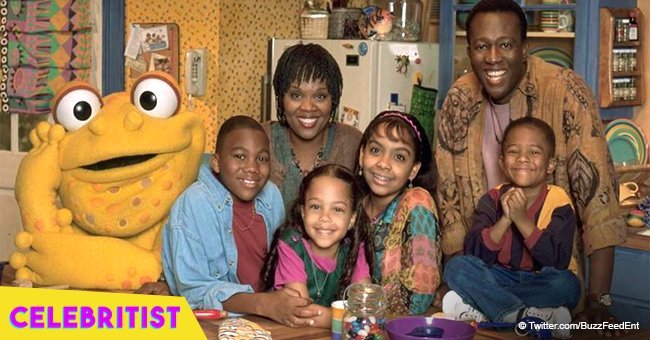 Remember 'Gullah Gullah Island'? Here is what happened to its cast
Gullah Gullah Island was a musical children's TV series that ran in Nickelodeon from 1994 to 1998. It was so good that it won a Parents' Choice Award in 1995.
Apart from that, it was nominated four of times to NAACP Image Awards, once to the Daytime Emmy Awards, and once to the Writers Guild of America Awards.
Since it was an important part of most children in the 90s, it is necessary to check what the cast is up to nowadays, so here is what some of them are doing according to Madame Noire.
He and his wife, Natalie Daise, were the principal stars of the show. Just as he did on the show, he has been traveling the country and writing articles about the Gullah community in South Carolina. The Gullah are people who are descendants of once-enslaved Africans who live in a specific region of Georgia and South Carolina.
She was the second half of Gullah Gullah Island stars, and she often hit the higher noted when the couple sang. They never stopped releasing music, writing books, and talking about the previously mentioned culture.
Simeon, who was Ron and Natalie's son in real life, was one of the cutest members of the show. After Gullah Gullah Island, he has not taken any important roles and has kept a life out of the spotlight.
She took the part of the first Shaina, the Daise's daughter. While she was not their child in real life, she fit in well with the character. Freeman had to leave the cast when her family moved, and a different girl took her part. She went to Auburn College and became a nurse.
When Freeman left, someone had to replace her and Tristan was chosen. After that show, she kept acting in projects like Alias, Everybody Hates Chris, Victorious, Big Time Rush, and so on.
She took on the role of the cousin who stayed with the Daises. After the show, she portrayed Kenan's sister on Kenan and Kel. Later, she produced and starred the web series FAIL.
He stopped acting after the show ended and, at the moment, he has some of the episodes of Gullah Gullah Island in his YouTube channel.
Ana represented Marisol, the actress that girls wanted to be like and boys had crushes on. After Gullah Gullah Island, she worked in Safe Harbor and focused her career on modeling and music.
His character had the same name, and he was a friend of the neighborhood that would stop by occasionally to sing a song and play with the Daises. Greg later joined shows like The Shield, CSI: New York, and 10 Items or Less.
The yellow frog was an essential part of the show. It was played for Philip Garcia, who tragically died in a car accident in 1996, and Justin Campbell, who worked in NBC after Gullah Gullah Island.
Please fill in your e-mail so we can share with you our top stories!