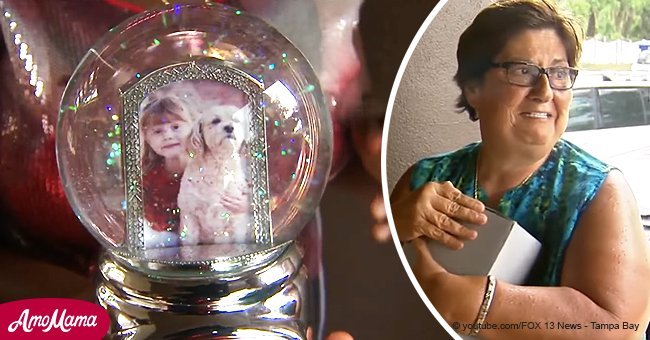 Old man was forced to throw beloved gift into garbage can at the airport, but lady steps in to help

Michael Moore was forced to dump the snow globe, a personalized gift for his daughter from her grandparents, because of the airport security rules. But the stranger Ivelise Amarri Hernandez vowed to return it to him.
Moore traveled by air to Ohio in 2016. Unfortunately, when the security staff at St. Petersburg-Clearwater International Airport inspected his baggage, they prohibited him from carrying his snow globe with him, as reported by FOX 13 News - Tampa Bay.
The staff explained the laws as to why the treasured thing could not pass through the checkpoint. It was a gift for his adopted daughter Katie.
Moore was puzzled. He even begged the staff to allow him to leave it in a lost and found area rather than casting it into the trash can. However, they would not empathize with him.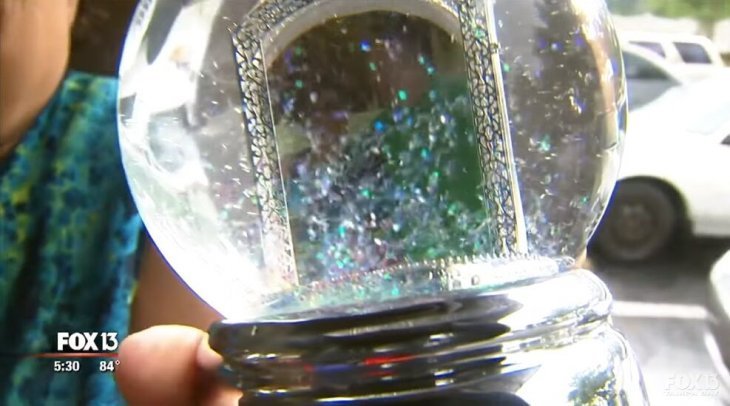 Source: YouTube/FOX 13 News - Tampa Bay
Follow us on our Twitter account @amomama_usa to learn more.
Though the father was confused as to how his snow globe could pose a danger to the security of the plane, he had no choice but to throw it into the trash.
One of the strangers, Ivelise Amarri Hernandez, witnessed the incident. Knowing how the cherished globe could be treasured by the father's daughter, she told her boyfriend to retrieve it from the garbage can.
The couple then took to Facebook to find its rightful owner.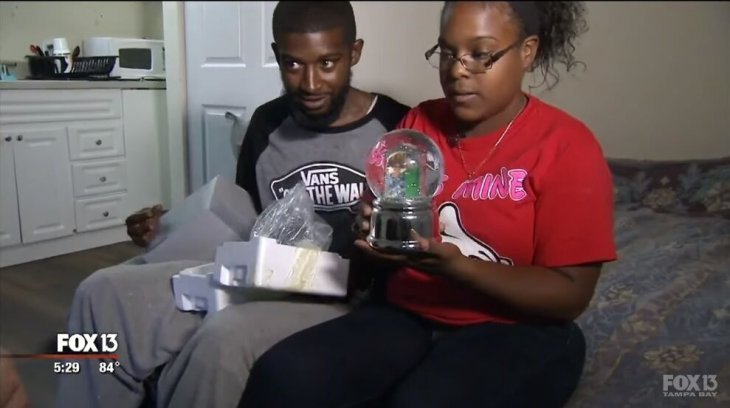 Source: YouTube/FOX 13 News - Tampa Bay
"I thought it would share a couple hundred times, but as the day went on, it was more and more. Thousands kept adding on," she told Fox 13 News.
After the post had been shared over 48,000 times, the executive of the company Things Remembered, which had designed the snow globe, was positive that she could find the name of the owner in her record of sales.
When the executive was able to identify Linda Modry, Moore's mother, as the buyer, she helped Hernandez to connect with Modry.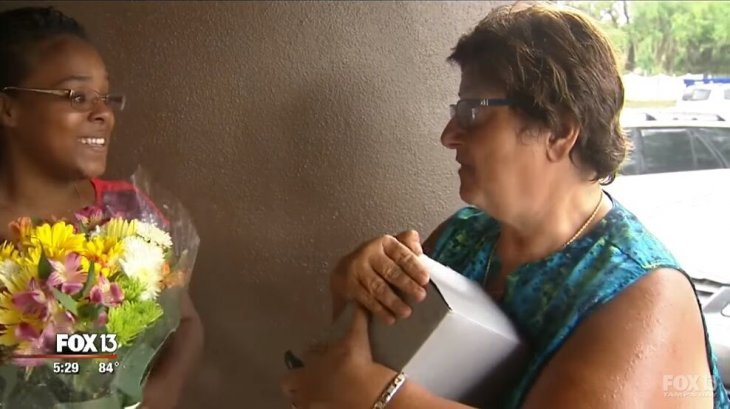 Source: YouTube/FOX 13 News - Tampa Bay
"This was something really special for my granddaughter, Katie. My son adopted her. January 25 was the final day for it!" Modry told Fox 13 News.
The grandmother was overcome with joy. She couldn't believe that a total stranger would take such great steps to return the snow globe to their family.
According to Modry, Katie was devastated when the globe hadn't reached her.
She added that reuniting with the treasured globe was the happiest ending she could have hoped for.
Hernandez was very proud to have gone to such great lengths.
"My mom always raised us to always be good to people. If it was me and I lost my snow globe, I'd want the same thing to happen to me," she said.
Please fill in your e-mail so we can share with you our top stories!