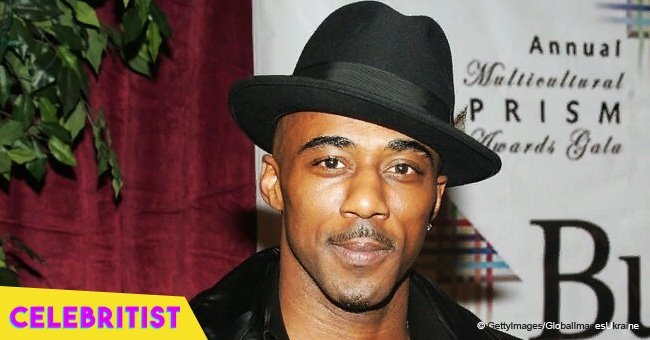 Ralph Tresvant divorced childhood sweetheart and married a fan who looks like his ex
After divorcing the mother of two of his kids, the New Edition singer married for the second time in a situation a bit uncommon to people in the spotlight, but that gave hope to hard-die fans all over the globe.
Tresvant, also known as Rizz or Rizzo, is an R&B singer whose smooth voice still sends shivers down the spines of his female fans. Alongside his bandmates of the pop group New Edition, he captured the hearts of thousands of young girls all across the country back in the '90s.
However, Tresvant seems to have always been a taken man.
He started dating from a pretty young age with childhood sweetheart Shelly Jean, and after years together, they eventually tied the knot in 1993. They welcomed three kids, daughters Na'Quelle and Mariah, and son Ralph Jr. But even with the kids, the married life was not good for the couple, and they separated three years later, in 1996.
Some sources claim that Tresvant's extramarital affair with Amber Serrano was the main reason behind the divorce.
In 2004 the 50-year-old crooner remarried, and this time, it was to one of his fans. Tresvant first met Amber Serrano when she was 13 and a big fan of the group, but she passed down the line like the rest of the girls who were crazy about the young men.
Years later, she crossed his path again in what the pair has described as an embarrassing moment for Serrano. Apparently, she fell down a flight of stairs, prompting Ralph to check on her and see if everything was okay, which led to the pair exchanging phone numbers.
The couple is reported to have dated for about eight years before getting married in a double wedding ceremony with New Edition group member, Ricky Bell and his wife, Amy Correa, in 2004.
Five years earlier, they welcomed son Dakari Tresvant, who's now a grown-up 19-year-old aspiring musician.
Ralph and his wife Amber are living a blissful marriage with no rumors of separation, but some fans seem to believe the woman looks a lot like Ralph's ex-wife, which has raised some eyebrows.
However, after all these years, the entire Tresvant family seem to have a strong bond, as seen on a photo shared by Na'Quella last year.
Please fill in your e-mail so we can share with you our top stories!