Pensioner wanted to commit suicide after error on his tax return
A 90-year-old widower confessed that he contemplated suicide after receiving a letter saying that he owed £200,000 ($260,000) in tax.
George Taylor, from Ainsdale, in Southport, said that he couldn't believe his eyes when he saw the letter in June stating that he had earned £3,244,472 ($4,182,069), which was why he owed so much money.
According to the Liverpool Echo, it was a tax return error but the mistake came at a particularly hard time for the pensioner, who was still mourning his wife of 65 years, Doris.
Taylor, who worked 42 years as a firefighter, lost his wife in April 2018 and the tax return letter made him feel hopeless, which led him to consider suicide as an escape.
Please follow us on our Twitter account @amomama_usa to learn more
Pensioner, 90, contemplated suicide after tax return error claimed he owed £200k https://t.co/ivcNnYytwP pic.twitter.com/dxj28VmXWF

— Daily Mirror (@DailyMirror) August 8, 2018
Taylor and Doris never had any children, so the 90-year-old man was left to deal with the HMRC all by himself, which didn't help his fragile state of mind.
Losing Doris, his wife and best friend, took a toll on Taylor, and, to him, suicide seemed like a viable option at the time. According to the pensioner, the HMRC 'didn't even apologize for the error.'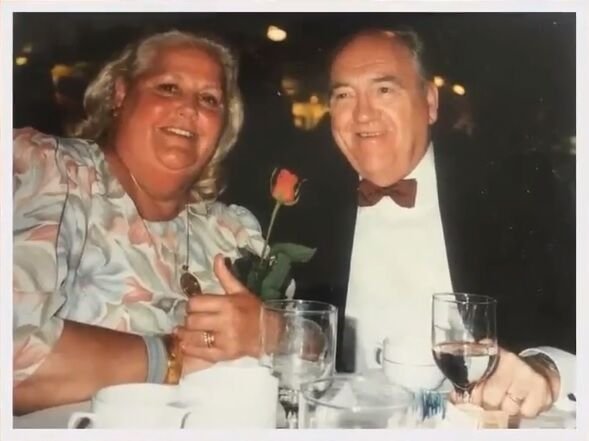 After contacting them about the wrong numbers on the letter, he was told that he would be sent another one with the correct tax code. However, Taylor only received the correct details three letters later.
After weeks of worrying about his finances and feeling trapped, he was informed that the error was caused by the computer system and that he was actually owed £16 ($20).
Taylor revealed that he spent more than six hours on the phone, listening to the hold music and 'being passed around to different people.' 
Although he was glad that the situation came to an end, he still believed that he was owed an apology for the inconvenience. After being contacted by the Liverpool Echo, the HMRC awarded Taylor £150 ($193) for the trouble.
It was a happy ending for the man who, in 1960, saved five people from a big fire that took over the former Henderson's store in city center Church Street, which ended up claiming 11 lives that day.