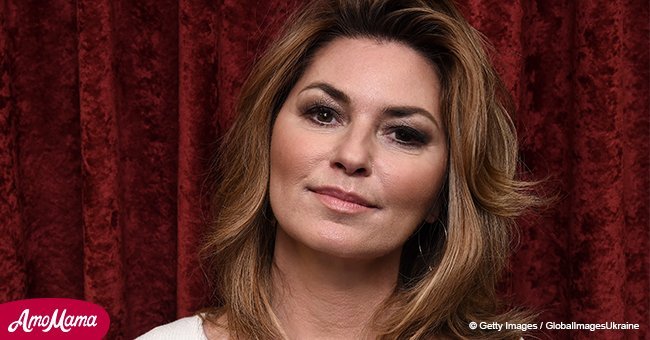 Shania Twain's 'fake' 'DWTS' musical performance that sparked fans' outrage

The artist's judging style has received mixed reviews, and her performance on Dancing with the Stars did not succeed in winning the hearts of the audience either.
AmoMama gets to the core of the negative feedback that Shania received from the show's audience, for lip-syncing a song on a "Dancing with the Stars" episode.
The episode featured some high-scoring performances, and the highlight of the night was supposed to be singer Shania Twain's rendition of one of her popular songs.
Read more on our Twitter account @amomama_usa.
Shania recently made a comeback after several years, with her new album, "Now." The album received rave reviews and fans and followers were thrilled to see one of their favorite stars get back to the music scene with a fresh sound.
While there was a lot of cheering from the studio audience when Shania took to the stage, the enthusiasm dropped when it became evident that she wasn't singing live.
Fans expressed that Shania performing the song live would have been more captivating. The song on the live show was accompanied by a dance performance by one of the contesting dance partners on the show.
From all the buzz that followed, it appears that fans of Shania and the show were disappointed that they did not hear her sing live and that the lip-syncing left a lot to be desired.
As one can observe in the video footage of the performance, there were moments when the lip-syncing was very obvious to the viewers.
Some social media users opined that the show was an incredible opportunity for the singer to woo her audiences again and that the chance was lost when she decided to mime.
One of the reasons behind the decision to lip-sync instead of performing live is presumed to be that the choreography set to the song was elaborate and intricately timed.
Performing live opens up room for improvisation and errors in timing as well. The fear of this causing a problem for the dancers could have been the major reason behind choosing to lip-sync.
Voices on social media have maintained that they still love the song and that they continue to be huge fans of the talented singer. That said, this particular appearance of the artist did not resonate with many of them.
Please fill in your e-mail so we can share with you our top stories!