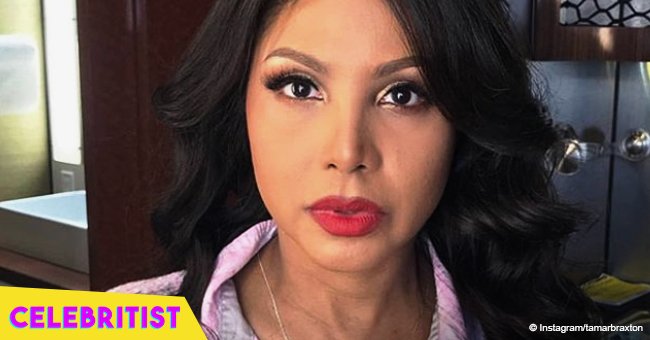 Tamar Braxton speaks out after being allegedly being ridiculed by a Delta Airlines pilot
Singer and TV personality Tamar Braxton, best known for The Braxtons, addressed the confrontation she had with the Delta Air Lines pilot on July 28.
In a video shared by Tamar's sister, Towanda, the pilot of the flight both women were in is portrayed asking the singer whether or not she would follow the flight attendant's instructions as they came directly from him.
As soon as Tamar said yes, the man rushed back to the pilot seat. In the caption, Towanda set clear that her sister got ridiculed by a pilot for "flying while black" on Delta. "I guess being a diamond and a double million miler don't [sic] matter."
Days later, a member of TMZ caught up with Tamar at the Los Angeles airport and asked her about the incident.
The singer admitted that she didn't blame the airline but just the couple of employees who mistreated her.
She pointed out that people have to get rid of the bad employees sometimes and that it doesn't necessarily mean that the company was bad.
After admitting that she filed a police report against the employee, Tamar said that she didn't consider the problem was because of her skin color but because of her reputation on TV as she felt targeted.
"I think because of what people perceive on television, is why I was targeted in the first place. And that wasn't really fair because I did nothing but sit in my seat, put my seatbelt on, and try to get home to my son," declared Tamar.
Days later, Delta Air Lines issued a statement to People wherein they pointed out that it was crucial for every customer to follow crew instructions when flying on a plane.
"When these customers exhibited some unusual behavior and refused to acknowledge our flight attendant's instructions, the captain addressed them directly to ensure the safety and security of the entire flight," added Delta.
Please fill in your e-mail so we can share with you our top stories!