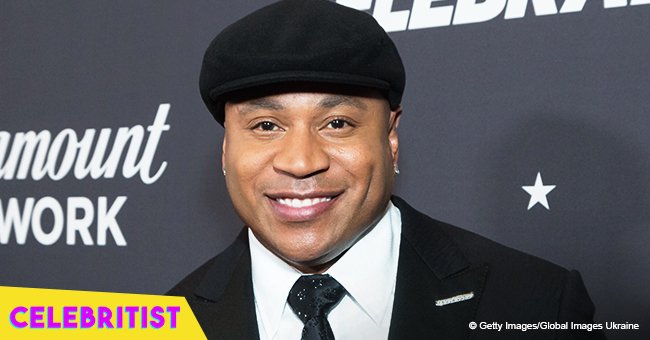 LL Cool J's daughter stuns in white mini-dress & transparent thigh-high boots for her 18th birthday

LL Cool J's daughter just turned a year older, and her recent Instagram post makes us realize how fast time flies. Sporting a white mini dress and thigh-high boots, Nina celebrated her birthday well-dressed for the occasion.
It was just a year ago when Cool J's youngest daughter Nina Simone Smith hinted that she might have a future in music. The Hip-Hop star's then-17-year-old kid was caught recording her rendition of Beyonce's "If I Were A Boy."
In the video, Nina belted out the notes perfectly, which shot chills up our spines. Many fans were impressed by the impromptu performance on Instagram, commenting on Nina's singing talent.
"Yesss Nina!!!!! Amazing"
"Looks like u weren't even trying"
"That voice is STUNNING."
Surprised by the number of supporters her singing has gotten her, she simply told them to "stay tuned."
It comes as no surprise that Ms. Smith is filled with talent, especially since her father is also an incredible multi-award winning artist. In fact, he even received a nomination to be included in the 2018 "Rock & Roll Hall of Fame." According to CNN,
"An international voting body of more than 900 artists, historians and members of the music industry will receive ballots and this year fans will once again have the opportunity to participate."
LL Cool J deserves a spot up in that Hall of Fame, especially since he has been in the entertainment industry since 1985. Since then, he has had a lot of iconic projects such as his first album called "Radio." In 2006, he also came up with an album called "Todd Smith," which is his legal name.
The rapper spoke about the youthful spirit of Hip Hop in an interview with HipHopDX a few years back, and this interview proved just how much love he had for his craft.
"If I'm walking around feeling old, then everything I look at is going to be old to me. Everything I associate with me growing up is going to be old. We are talking about Hip-Hop here. I know you can't be 17 forever, but I love being on stage and I enjoy it. I put my heart and soul into it, and I play for great crowds of all ages. For me, it's not about age. I want my career to be about making great [expletive]. If you make cool [expletive], then you're the [expletive] and that's it!"
Now that he has a prodigy in his hands, we can't wait to see what Nina Simone does with her talent now that she's 18-years-old.
Please fill in your e-mail so we can share with you our top stories!