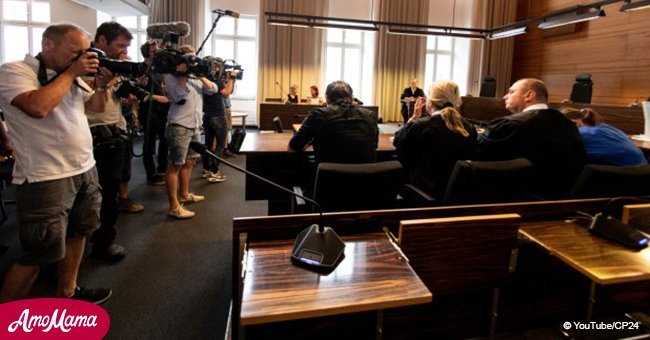 Couple jailed for abusing and prostituting 10-year-old son on the internet
A German couple was arrested after they abused and prostituted her 10-year-old son to pedophiles they found on the darknet in exchange for thousands of euros.
According to investigators, the case is the "most horrific" one they've seen that is related to child abuse.
48-year-old Berrin T., the mother of the boy, was sentenced to 12 and a half years in prison after she offered her son up to be molested by pedophiles on the darknet.
Her partner, 39-year-old Christian L., who had been already convicted for a child abuse case in the past, was given a 12-year sentence and preventive detention afterward.
Follow us on Twitter at AmoMama USA for more details and updates.
The couple was reported as the primary suspects of a Staufen pedophile ring.
Both of them confessed to prostituting the 10-year-old to several men, as well as doing the abusive acts themselves.
The authorities charged the pair with almost 60 acts, which included forced prostitution, verbal intimidation and abuse, extreme humiliation, physical bondage, and rape, according to DW.
Reports revealed that the couple entertained several foreign and local men they found on the darknet and they let them molest and abuse the boy for two years until September 2017.
The couple also sold video recordings online. Some of those videos showed the boy being tied up with a mask on.
After an anonymous person tipped off the police, the pedophile ring was eventually discovered in September 2017.
Six other suspects were arrested along with the German couple.
As for the darknet, it is a hidden part of the internet where only a special software can let a user gain access to it. It cannot be found by Google, Yahoo, or other common search engines.
The darknet is often used to make illegal transactions, but it is also used for other functions like transferring highly sensitive documents.
Please fill in your e-mail so we can share with you our top stories!