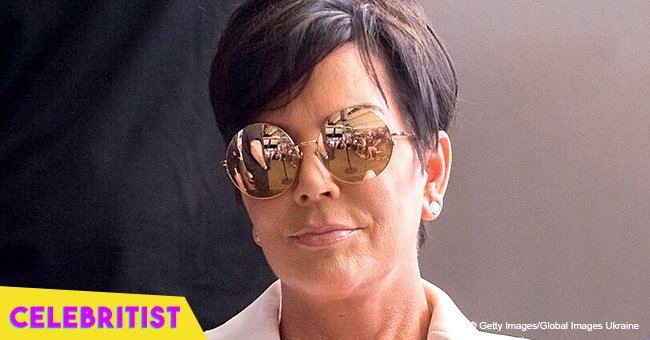 Kris Jenner accused of looking 'unrecognizable' in recent picture

Fans were puzzled by Kris Jenner's latest photo. The 62-year-old who looked so much younger in her new pic also drew attention to her almost unrecognizable face. Many thought she looked more like her daughter.
Kris Jenner recently shocked fans when she shared a photo looking like her daughter Kim Kardashian. Posting ahead of her appearance on 'The Late Late Show', the mother-of-six "literally looks like kimwith short hair", as one fan described it. Many had to look twice to confirm that it was really the Kardashian momager they were seeing and not her daughter.
"Not sure if this is Kris or Kim?", a fan remarked. While another chimed in,
"At first glanceI thought it was Kim!"
As the mother of Kim, it isn't surprising that Kris' daughter's face would register on her. But what could possibly be contributing to their identical looks lately is Ariel, the make-up artist who styles both Kim and her mom and even Kylie Jenner.
Kris credited a whole crew of stylists who came together and coincidentally transformed her into Kim's dopplegangerfor her TV appearance. In her caption, she wrote,
"Tune in guys and thank you to @makeupbyariel and @jorgeserranohair for the amazing glam tonight! Love you guys #ittakesavillage #family #love."
In the past, Kris has admitted to having undergone cosmetic procedures. She's had botox and filler and laser which also explains why she looks young. During an interview with New You, the former wife of Caitlyn Jenner revealed her youthful glow also comes from her efforts to keep away from stress and getting enough sleep. Simple routines like washing her face, putting on moisturizer and proper diet are other measures she takes to stay young.
That being said, here's the photo everyone's been talking about. In a split second, you'll see why.
This isn't the first time Kris was likened to her second daughter. When she experimented with a blond pixie cut in January, fans also thought she resembled Kim. Mother and daughter posed for a photo with matching blond hair and the same kind of make-up. If Kim sported the same short hair her mother did, they'd pass off as twins.
There's no denying Kris' genetic makeup is strong with her daughter..And that's something Kim must be happy about seeing how her mother carries her ageless beauty.
Please fill in your e-mail so we can share with you our top stories!