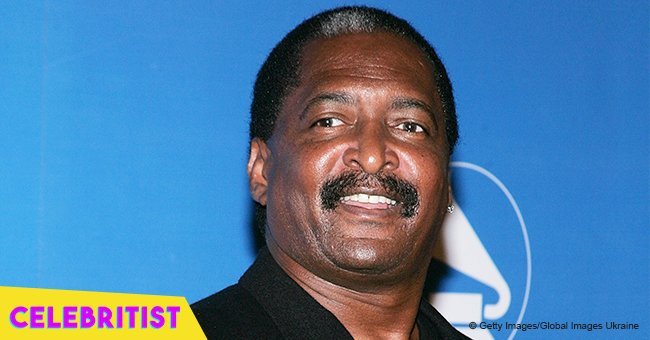 Mathew Knowles' younger wife stunned in blue wedding dress at their vow renewal
He was married to Tina Lawson for 30 years, but Mathew Knowles claims to have found love again with a much younger woman. They recently renewed their vows.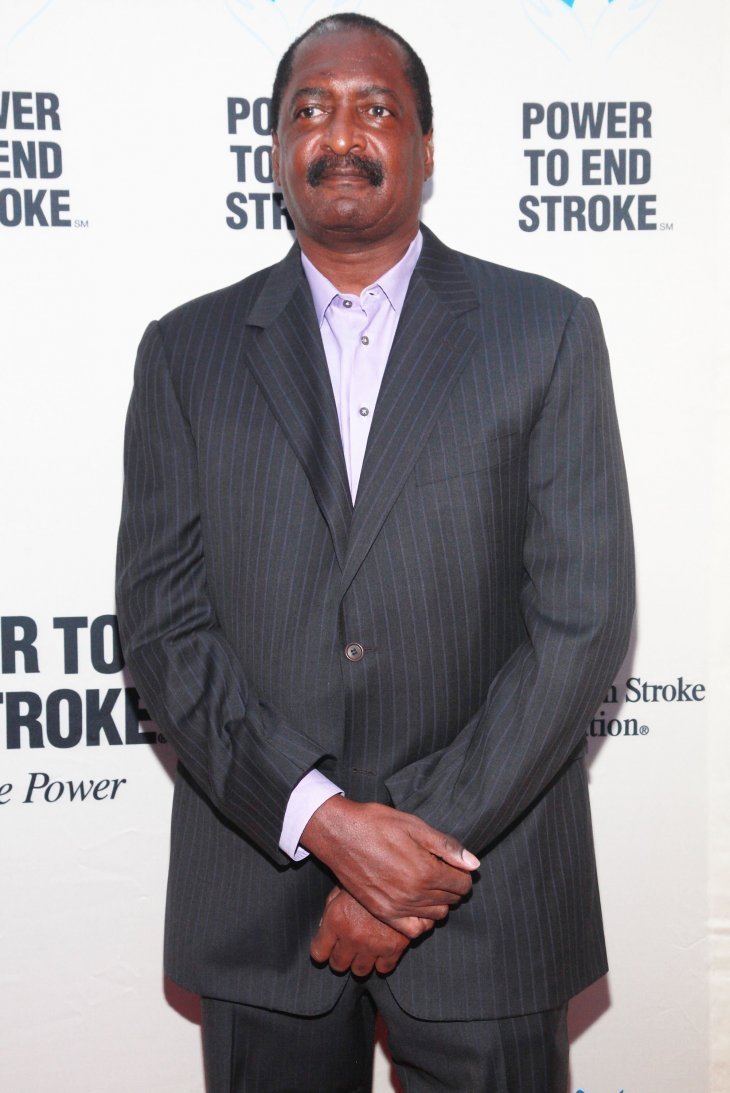 Credit: GettyImages/Global Images of Ukraine
Mathew Knowles and his stunning bride, Gena Avery, recently renewed their vows for their fifth anniversary in a private location near the beach, and the 66-year-old businessman took to his Instagram account to show off how happy he was about it.
The couple originally wed in secret in 2013, in a ceremony where neither Beyoncé or Solange Knowles were present. The girls allegedly had some problems with their schedule, but fans assume they just weren't happy about their dad marrying another woman.
Knowles is known for being an unfaithful man, and he's aware of that fame. He cheated on his past wife more than one time and even fathered children outside their marriage.
In a video shared by the businessman days before the vow renewal, he explained to followers that despite what people thought of his relationship, he and Avery were stronger than ever and were about to reaffirm their love for each other, as he said:
"Although some people gave us six months, it's been a wonderful, incredible, loving five years."
The pair had their vows renewed in front of a beautiful beach landscape with a turquoise sea and the bluest sky, as seen in an adorable video the man shared to Instagram.
Gena looked stunning as she matched her gown with the paradisiac background. She wore a body-hugging long blue dress that enhanced her curves and featured thin straps that put her cleavage on display. It also had ruffles on the arms and lower half, providing a stylish touch.
Knowles went for an all-white outfit, and they made the perfect picture as they held hands walking down a white carpet on the sand.
Mathew and his comments on colorism
Mathew's first wife, Tina Knowles, filed for divorce in 2009 after his cheating ways were made public, causing controversy around the Knowles family.
While the man is known for creating the prosperous group Destiny's Child, which pushed his eldest daughter, Beyoncé, to stardom, he's also been ridiculed by fans for his embarrassing behavior and runny mouth. (Like the time he confirmed Beyoncé's twins were born before she had the chance to do it)
In his most recent book, "Racism: From the Eyes of A Child," Knowles made more controversial declarations after he admitted that colorism had such an impact in his life, that he chose Tina to be his wife because she wasn't dark skinned.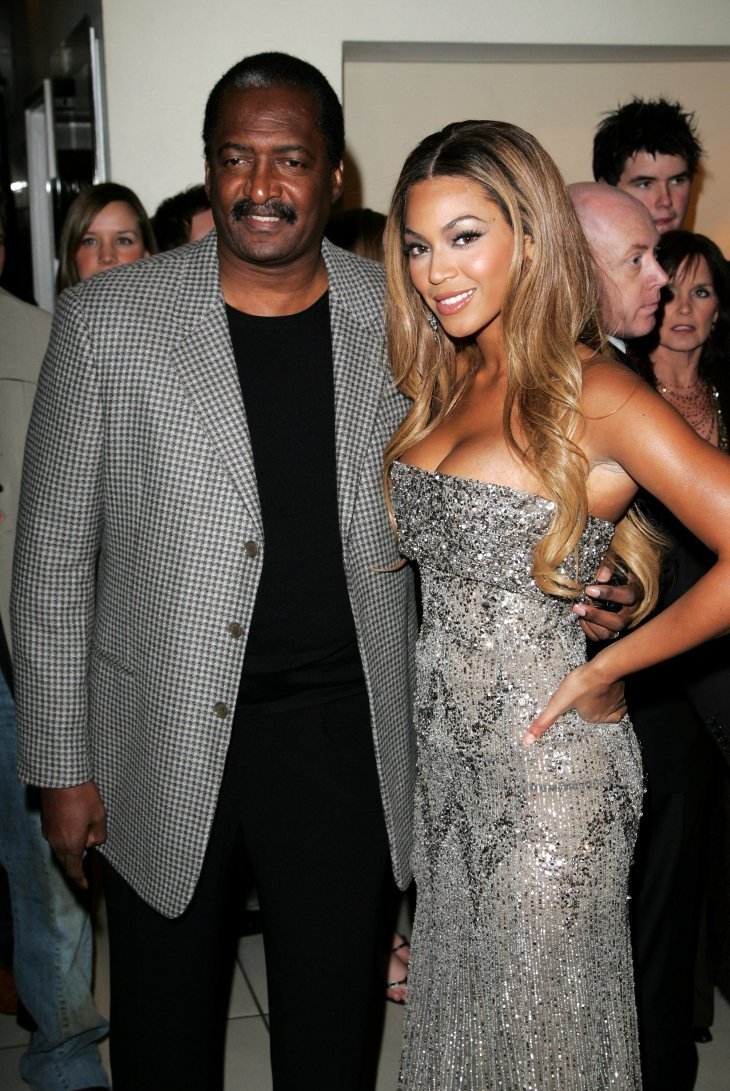 Credit: GettyImages/Global Images of Ukraine
In an interview with Ebony, he revealed that:
"When I was growing up, my mother used to say, 'Don't ever bring no nappy-head Black girl to my house.' In the deep South in the '50s, '60s, and '70s, the shade of your blackness was considered important. So I, unfortunately, grew up hearing that message."
And continued:
"One day I had a breakthrough. I used to date mainly white women or very high-complexion black women that looked white… I had been conditioned from childhood. I actually thought when I met Tina, my former wife, that she was white. Later I found out that she wasn't, and she was actually very much in tune with her blackness."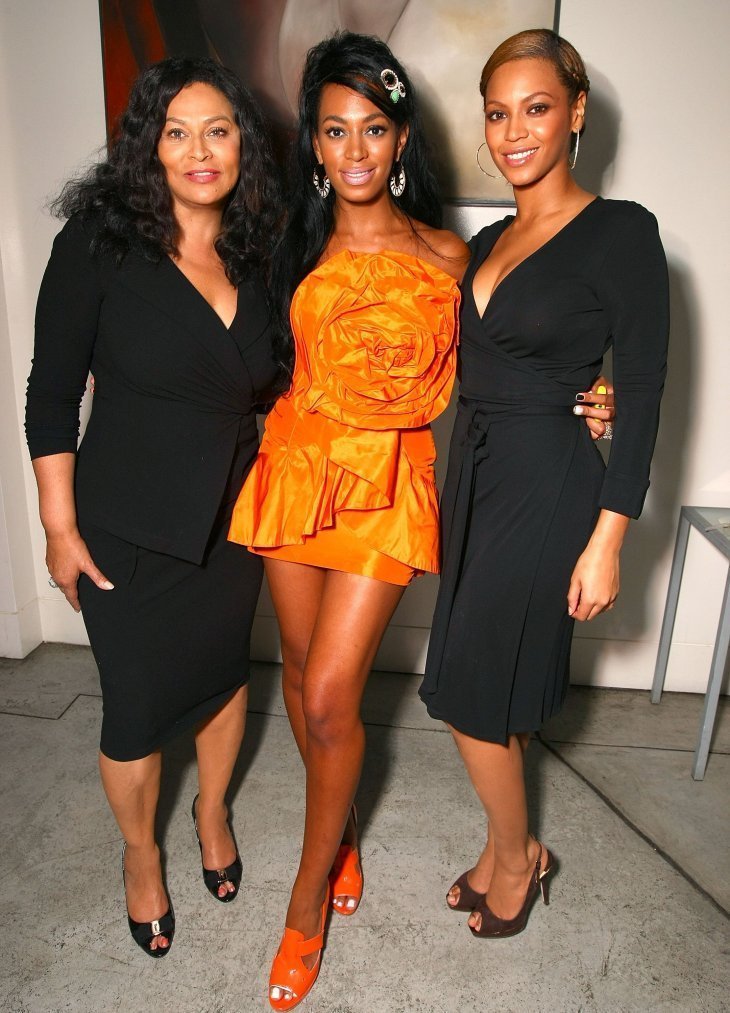 Credit: GettyImages/Global Images of Ukraine
While Tina and her daughters have chosen to take the high way and no comment on Knowles' endeavors, the public love to make connections between them even if we don't get to see their interactions anymore.
Is Mathew competing with his daughter?
For example, when Mathew and Gina decided to renew their bows, members of the Beyhive, Beyoncé's fan club, said the man was trying to copy his daughter and her husband, Jay-Z, who also had their vow renewal earlier this year.
Adding more fuel to the fire, people started to compare Avery's modest dress with the one the "Partition" singer used and that was revealed on a tour video at the "On The Run II" tour a few months ago.
The 36-year-old mother of three rocked a gown inspired by Queen Victoria's wedding dress and valued at almost $15,000.
With an off-the-shoulder design that features a corseted body adorned with Swarovski crystals and pearls, a sheer back made of Chantilly lace, sheer drape silk tulle sleeves, and multiple sheer cut-outs to accentuate the figure, the Galia Lahav Thelma Victorian was the perfect match to the multimillionaire singer.
Following her dad's example, Beyoncé also kept her wedding ceremony a secret for years. She officially tied the know with her rapper husband in 2008, but it was only years later that the couple shared photos from their magical day during their "On The Run Tour" in 2014.
Regardless of their internal differences, the Knowles family seems to be happy as each of them focuses on their respective families.
Please fill in your e-mail so we can share with you our top stories!