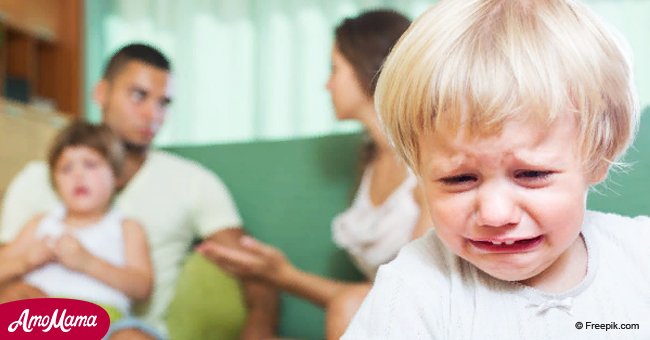 Sobering video highlights the alarming number of children that die daily from gunshots

A weapon that is found by a child can change his life forever in just a few moments. Despite your position about gun-control policies, we can all agree that a child should never have access to a firearm.
The Brady Center and the Ad Council launched a nationwide campaign entitled 'End Family Fire' on August 8, which aims to raise awareness among American parents about the risks of having an unsecured gun at home.
The campaign believes that parents need to know that the majority of deaths and physical injuries from firearms are preventable, including the tragic school shootings that horrify our nation. The campaign's main goal is to promote responsible gun ownership in the home.
In the United States, there are 13 million weapons in homes where children live and the accessibility of these weapons has a devastating impact on them, according to the Huffington Post, 2.7 million children live in a house with a loaded weapon that it is not well stored.
This Brady Center warns that 76 percent of children between the ages of 5 and 14 know where their parents hide weapons in their homes, leading to the horrifying statistics of eight kids that are unintentionally injured or killed by a loaded, unlocked gun each day in America.
And remember that 87 percent of deaths of children under 10 years of age occur at home and 82 percent of young people under 18 who commit suicide do so with a gun belonging to a family member, usually one of the parents. Read more on our Twitter account @amomama_usa.
In addition, 68 percent of the shootings in the schools took place with a weapon that the aggressor had taken from his home or from the home of a relative.
The Brady Center recommends that parents keep their weapons out of reach of minors and that when their children go to play at a friend's house ask the parents of the child if they have weapons in their home.
The Brady Center for Preventing Gun Violence is named after James S. Brady, White House press secretary, who was shot and wounded in the assassination attempt on President Ronald Reagan. From his wheelchair, Brady became one of the visible faces of the fight for arms control in the United States.
Please fill in your e-mail so we can share with you our top stories!