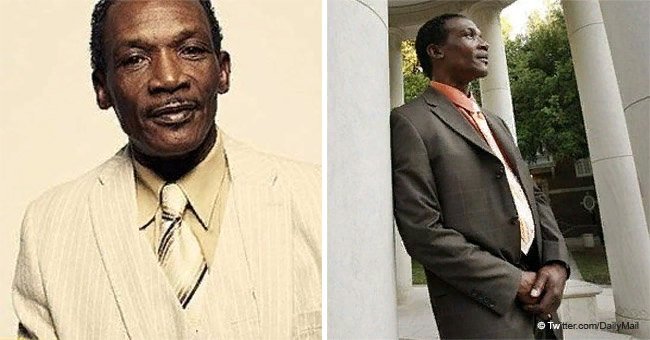 Man wrongly imprisoned for nearly 30 years dies from painful disease after $2.2 million payout
Johnnie Lindsey, who was wrongfully convicted of rape, died from terminal liver cancer earlier this year. He was sent to jail for a series of rapes in the 1980s and spent almost thirty years in prison for crimes he didn't commit.
Johnnie Lindsey was possibly dealt the worst hand ever by life. The 65-year-old black American man was convicted of a series of rapes that took place in Texas in the eighties. He was wrongfully convicted after a rape victim identified him as her assailant from a photo array with five other African American men.
Lindsey had a pretty strong alibi for the time of the crime. The time card of the commercial laundry where he worked showed he was at work that day, and his boss even testified that Lindsey was the only pants-presser that day and the laundry would have had to close in his absence.
Either way, the man was convicted of aggravated sexual assault, sentenced to life in prison and fined $10,000
In 2001, Texas passed a new law granting post-conviction DNA testing, and Lindsey saw an opportunity to get justice. After five letters that were ignored, Lindsey finally got the attention of state District Judge Larry Mitchell, who referred his case to public defender Michelle Moore.
Exonerated by DNA evidence in 2008, Lindsey received a payout of $2.2 million and was prepared to enjoy the rest of his days. A few years after his release, Johnnie Lindsey showed an almost superhuman strength of mind and character as he beat colon cancer.
Sadly, he was diagnosed with terminal liver cancer in 2017 and was confined to a hospice facility as the disease ravaged his body.
Despite this terrible turn of events, Johnnie remained upbeat and had no regrets about his life. His sister Pearline Waldrop said to the Dallas News in an exclusive coverage of her brother's life:
"He lost so much, but I think he did everything he wanted. He certainly lived a life."
She described her brother as the most selfless person ever as he always wanted to make a positive difference in people's lives.
"Whether it's a big change or a little change. If I could change somebody's life, that's what I did," said Lindsey before his death.
Lindsey's life has been featured in some film projects including a documentary that debuted at Tribeca Film Festival, "True Conviction," and an episode of an Investigation Discovery show in 2009 called "Dallas DNA."
He was a man that wanted to make a positive difference in people's lives despite all he faced. That's why he donated all his keyboards, as he was a music lover, to his professor so he could teach children at church. He also testified before the Legislature about criminal justice reform and helped built other cases for wrongfully convicted men like him.
Johnnie Lindsey died on February 2 surrounded by family. He's survived by his widow, Sherita Lindsey, his daughter and son.
Please fill in your e-mail so we can share with you our top stories!