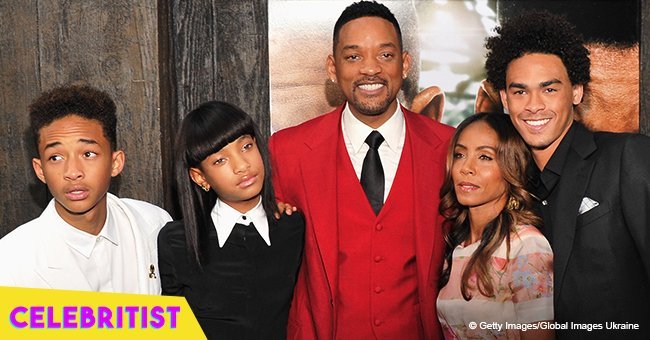 Will Smith shares new video from family's adventurous Italy vacation

When the Smith family headed back home to the US after their Italian getaway, Will made sure to collate their best memories and enshrine them in a video for them to look back at whenever they want. Feeling generous, Will made sure to share this video with fans, who were given a taste of the luxurious vacation the family embarked in.
After being so busy with his latest movie "Gemini Man" and even his performance at the World Cup, Will Smith made sure to spend some time with his family after being away working for months.
It's not just Will who's been busy, however, as even Jada and their children have been working hard on their projects. Their commitment to their work leaves them with minimal time to spend together, that is why they result in going on getaways far away from their hometown to ensure they get to spend some private and quality time with one another.
The Smiths took part in numerous activities together, including some hiking, some sunbathing on a luxurious yacht, and going snorkeling in the Italian waters. At one point, Jaden wasn't too happy with all the talk his dad was doing as he explained the science behind snorkeling. All he wanted to do was dive in and enjoy the sights, which he eventually got to do with his siblings and Will himself.
While the famous Hollywood family made sure to explore the seas, they also spent some time discovering Italy's lands, particularly hiking up to the peak of an active volcano. Will's eldest son Trey shared a photo of himself leaning on one of the volcanic rocks on an active volcano in Italy.
Will had his eldest son Trey in 1992 when he was married to his first wife, Sheree Zampino. The couple was married for three years from 1992 to 1995, and Smith, later on, began to date his current wife Jada while finalizing his divorce. Jada Pinkett Smith shared how dating Will at the time of his separation was not something she was proud of. However, after all these years of being together, Jada and Will are stronger than ever, and nothing will ever change that.
Please fill in your e-mail so we can share with you our top stories!