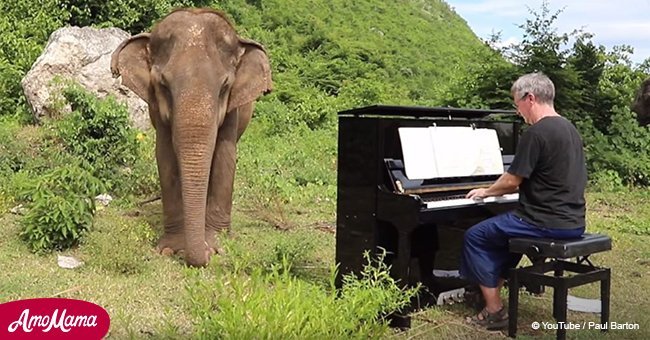 Talented pianist playing beautiful classical music for blind elephants goes viral
British pianist Paul Barton played a melodious musical piece from Bach to a 62-year-old blind, female elephant, Lam Duan. The animal's unexpected reaction was caught on tape.
In the video uploaded to YouTube by the pianist himself, the elephant is seen swaying to the soothing music from Barton.
The video clip starts with Barton introducing the magnificent animal to the audience and revealing that it has been blind for 'some considerable time.'
In the next scene, Barton is seen sitting in front of a piano in the midst of greenery and playing a musical piece from Bach.
Follow us on Twitter to learn more.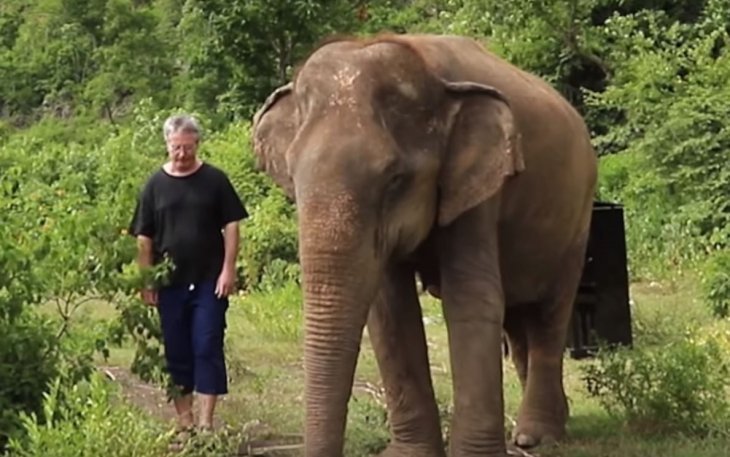 Source: YouTube/Paul Barton
As soon as the first note hits, the elephant seems captivated by it. He stops before the piano and becomes very calm and still as if giving its entire attention to the music.
Swaying back and forth to the classical piece, Lam Duan's entire movement seems to be guided by the soulful notes coming out of Barton's piano. For a moment, the elephant almost seems to be hypnotized by the breathtaking music.
Source: YouTube/Paul Barton
However, Barton revealed that Lam Duan wasn't always as calm as she seemed in the video. "I was heartbroken when I first saw Lam Duan arrive at Elephants World in 2012. She's so restless. When you play music to her, she stops being restless and is calm."
Barton's musical therapy definitely seems to be working, which was also apparent in the heartwarming footage.
Barton came to Thailand in search for adventure in 1996 and found a new quest in life, which is to help rehabilitate elephants at Elephant World Sanctuary. He has been doing so along with his wife for the past two decades.
In an interview with Your Story, the musician told that he saw the impact of music on children with blindness while working with them in the past. This led him to use musical therapies for blind elephants as well.
Please fill in your e-mail so we can share with you our top stories!